Protecting the interests of scheme members
Standard Life has established the Standard Life Master Trust Co Ltd (SLMTC) to act as trustee and to work in the interests of members of the Standard Life Defined Contribution Master Trust and Stanplan A pension schemes.
The board of SLMTC consists of five members all of whom, including the chair, are independent of Standard Life. They meet regularly throughout the year. Richard Butcher who represents PTL, the chair of the board, has asked Standard Life to add the following comments:
"I am delighted to have been asked to Chair the board of SLMTC. The board members, who are described below, bring many years of experience to their role and are committed to protecting the interests of the members of the two schemes."
The board of SLMTC is here to:
Ensure the safety of your savings
The board is responsible for ensuring that your pension savings are in a safe place. This doesn't mean that their value might not fall if investment markets do, but it does mean that they are protected against fraud, theft or the business failure of Standard Life.
Consider what's in your financial interests
We will invest your savings, taking into account any investment decisions you have made. Where you don't make an investment decision we will invest your savings in the default investment option for your scheme. We will review the strategy and investment performance of the default and will consider your financial interests when making decisions in relation to the default.
We will consider whether the charges Standard Life are taking from your savings represent good value for services they deliver. If they do not, we will challenge Standard Life to improve value.
Listen to you
We do want and value your feedback. We would like your views on your pension savings and the service you receive from Standard Life.
These views are an important part of the assessment of good value from Standard Life – we'll focus on all aspects of the plan across its lifetime to try and provide a good outcome in retirement.
If you have a complaint this needs to be raised with Standard Life in the first instance. If this can't be resolved Standard Life will refer the complaint to the board for consideration.
Trustee's Report and Chair's Statement
By the end of July each year we will produce a report regarding how the scheme is performing in a number of areas, including:
Our opinion on whether you are getting good value
Information relating to charges and transaction costs
How core financial transactions are processed
Watch the Chair's statement
Statement of investment principles
The Statement of Investment principles prepared by the Standard Life Master Trust Co. Ltd (SLMTC), the trustees of the Standard Life Defined Contribution Master Trust and Stanplan A.
These statements detail the principles which govern the decisions about investments that enable the trust to meet requirements of:
the Pensions Act 1995, as amended by the Pensions Act 2004
the Occupational Pension Schemes (Investment) Regulations 2005 as amended by the Occupational Pension Schemes (Investment) (Amendment) Regulations 2010 and the Occupational Pension Schemes (Charges and Governance) Regulations 2015
Standard Life DC Master Trust Statement of investment principles
Standard Life DC Master Trust Statement of Investment Principles (98.7KB)
Stanplan A - Statement of investment principles.
Stanplan A - Statement of investment principles (110KB)
Independent audit assurance
The board of SLMTC is pleased to present its report detailing the control procedures that are in place for the Standard life DC Master Trust and the Standard Life Stanplan A scheme.

Internal controls for Standard Life Master Trust Schemes Report.
Internal controls for Standard Life Master Trust Schemes Report. (4.4MB)
If you have any feedback you can email the board directly, please take the time to do this. Your feedback is crucial to the board's success.
There is no guarantee that any email you send will be received or will not have been tampered with. You should not send personal details by email.
The board members are introduced below.
Regards,
Richard Butcher
PTL, Chairman of SLMTC board
Meet the Board Members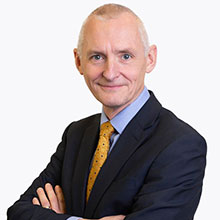 Richard Butcher
Chairman of the board
Richard is Managing Director of PTL a market leading and award winning professional independent pension trustee company. Richard joined PTL in 2008 and became Managing Director in 2010. Richard has been involved in pension scheme governance since 1985. He is a Fellow of the Pensions Management Institute (PMI). Richard is immediate past Chair of the Pension and Lifetime Savings Association (PLSA), the industry association for pension schemes. He is a governor of the Pension Policy Institute. He co-chairs the IA/PLSA joint "Long Term Relationship between Asset Owners and Investment Managers" working group and is a member of the HMT/BoE/FCA Working Group on Facilitating Investment in Long Term Assets. He was a member of the FCA's Institutional Disclosure Working Group (IDWG), a body established to create a template for the disclosure of investment costs and charges. He has also sat on the Investment Associations Cost Disclosure Working Group, the Council of the PMI, the PLSA DC Council (which he chaired for two years), the Pension Regulators DC Practitioners Panel and the Department of Work and Pensions Trustee Panel. He is a regular contributor to the trade press and has won a number of awards and accolades. He is an Accredited Professional Trustee.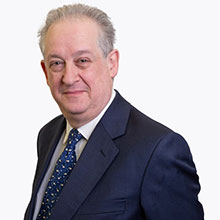 Rene Poisson
Independent Director
Rene retired in September 2012 after a 30 year career with JP Morgan, latterly as Managing Director and Senior Credit Officer for EMEA. He has extensive experience of pension fund governance of both UK DB and DC pension schemes and is an Accredited Professional Trustee. He currently holds a number of non- executive appointments including as Chair of the JP Morgan UK Pension Plan, Director of the Standard Life Master Trust and Chair of the Advisory Committees of Five Arrows Credit Solutions, Five Arrows Direct Lending and Five Arrows Debt Partners III and is a past Independent Director of the Universities Superannuation Scheme (USS).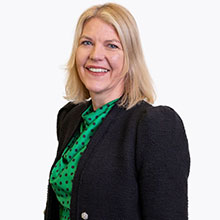 Catherine McKenna
Independent Director
Catherine is a partner at Squire Patton Boggs (UK) LLP, a global law firm. She has over 30 years' experience in the pensions industry as a qualified solicitor, providing advice to companies, trustees and product providers on a wide range of pension issues and as a trustee and board member. She was the head of Squire Patton Boggs' award winning pension team for a number of years, leading its approach to client service and responsible for its strategic direction. Catherine is actively involved in the development of pensions policy and regulation. She has been a member of the CBI's Pension Panel and is an author of and contributor to pension books, numerous publications and responses to the Government's consultations on pension change. She is a director of Squire Patton Boggs' independent trustee company and an Associate of the Pensions Management Institute.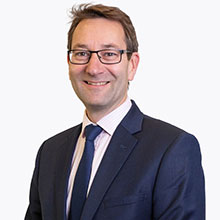 Andrew Davies
Independent Director
Andrew is an experienced strategist, marketer and business development professional. His career of over 35 years spans the breadth of Financial Services covering pensions, wealth management, life, healthcare and general insurance. Andrew has held a wide range of senior management positions. Most recently he was Director of Marketing Strategy & Customer Insight for AXA UK & Ireland during which he established their first customer centricity strategy. Whilst Head of Strategic Development for AXA Life, Andrew created the initial strategy, and was one of the founder members of the Elevate investment platform (now Standard Life Elevate). Andrew currently runs his own management consultancy business specialising in strategic change and business transformation as well as training and coaching senior managers. Andrew has qualified as a Chartered Insurer and Financial Planner in addition to holding separate professional Project, Process and Proposal Management qualifications. He has recently been accredited as a Professional Trustee by the PMI.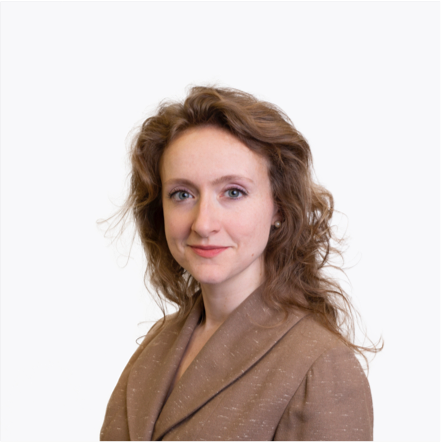 Caroline Escott
Independent Director
Caroline has 15 years' experience of investment, stewardship and pensions practice and policy. She is Senior Investment Manager at Railpen, where she leads the £37bn pension scheme's global stewardship and corporate governance work. Previously, she led on investment and stewardship issues at the Pensions and Lifetime Savings Association (PLSA) and was also Head of Public Policy at the UK Sustainable Investment and Finance Association (UKSIF). She has sat on the DWP's Pensions Climate Risk Industry Group (PCRIG), HM Treasury's Patient Capital – Pensions Investment Taskforce, led the asset owner work-stream of the government-appointed Growing a Culture of Social Impact Investing Taskforce and contributes to a number of other industry groups including the ICGN Global Stewardship Committee, the PLSA Stewardship Advisory Group and the LGPS Responsible Investment Advisory Group. She is also Chair of pensions industry group NextGen. She was one of Financial News' 2020 "Top 25 Rising Stars of Asset Management in Europe" and Investment Week's "Investment Woman of the Year 2019" for small and medium firms. She holds the CFA UK accredited Investment Management Certificate (IMC) and is also an Accredited Professional Trustee of the Pensions Management Institute.