Investment returns aren't guaranteed. The value of your investment can go down as well as up and may be worth less than what was paid in. Before transferring, consider all your options and if unsure seek advice. There is likely to be a cost for advice.
Manage all your plans in real time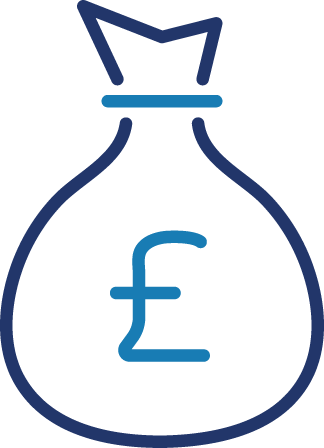 Withdraw from and top up your plan online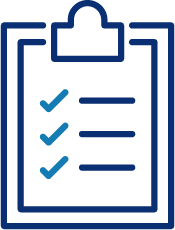 Keep your details and beneficiaries up to date

View your plan value and manage your investments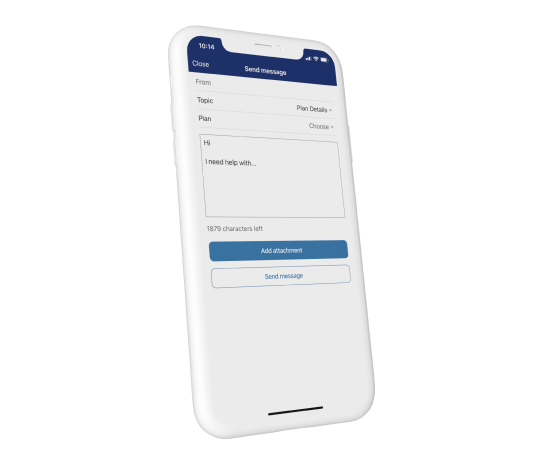 Get in touch with our team through secure messaging
If you need any help with your plan, send a message to someone on our team
Add any documentation as an attachment
Usually receive a reply in one business day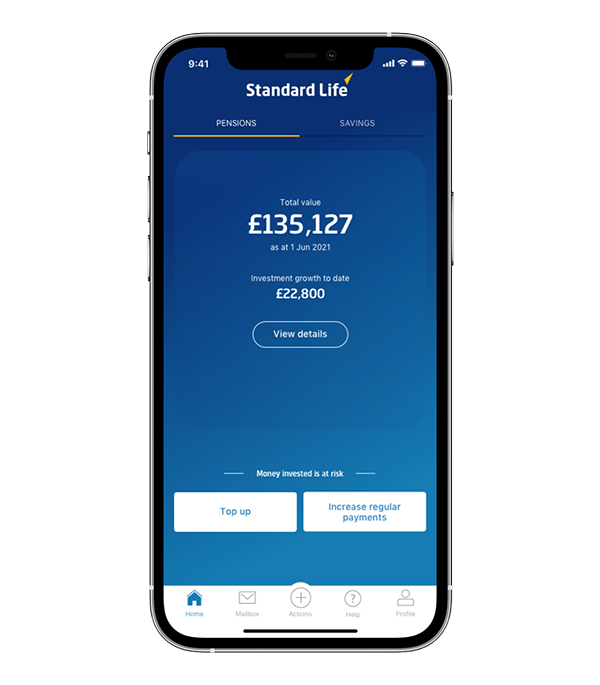 Transfer your other pension plans into one place
Could give you a better range of investment choices and lower annual charge
May reduce admin and paperwork by focusing on a single plan
Remember that transferring is not for everyone. There is no guarantee that you will get more as a result.
The Standard Life app
See what features are available to you when you download the Standard Life mobile app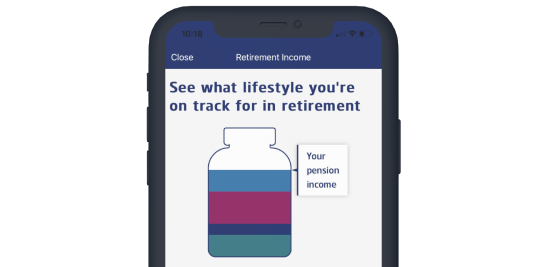 See your retirement income and lifestyle
Get a picture of your retirement income
See what your retirement lifestyle could be
Explore options like changing your retirement age