A pension is a long-term investment. Its value can go down as well as up and could be worth less than was paid in. Laws and tax rules may change in the future. Your own circumstances and where you live in the UK will also have an impact on tax treatment.
Understanding tax in retirement
If you've been saving all your working life to fund your retirement, you don't want to lose out by paying more tax than you need to. There are also some tax benefits to be aware of that can help you make the most of your savings.
The good news
If you need to, you can start to take money from your pension at age 55 (rising to 57 in 2028). Normally you get the first 25% tax-free. You can take this as one lump sum or in stages
The rest of the money you take from your pension is subject to tax, but keep in mind that everyone has a personal tax allowance. This is £12,570 for the tax year 2021/2022
You don't pay National Insurance on the money you take from your pension. Once you reach State Pension age you won't have to pay National Insurance at all

The not so good news
Any money you take above your tax-free cash is subject to tax and this applies to all of your pensions, including the State Pension
Taking all of your pension money in one go may be tempting, but it means the balance above your tax-free lump sum will be subject to tax in a single year and could put you into a higher tax bracket. You may be able to pay less tax and get more in your pocket by taking it over multiple tax years
If you take more than your tax-free cash out of your pension, it can lower the payments you or an employer can make to your pension without incurring a tax charge. It usually goes down to £4,000 a year with no option to carry forward any unused allowance from previous years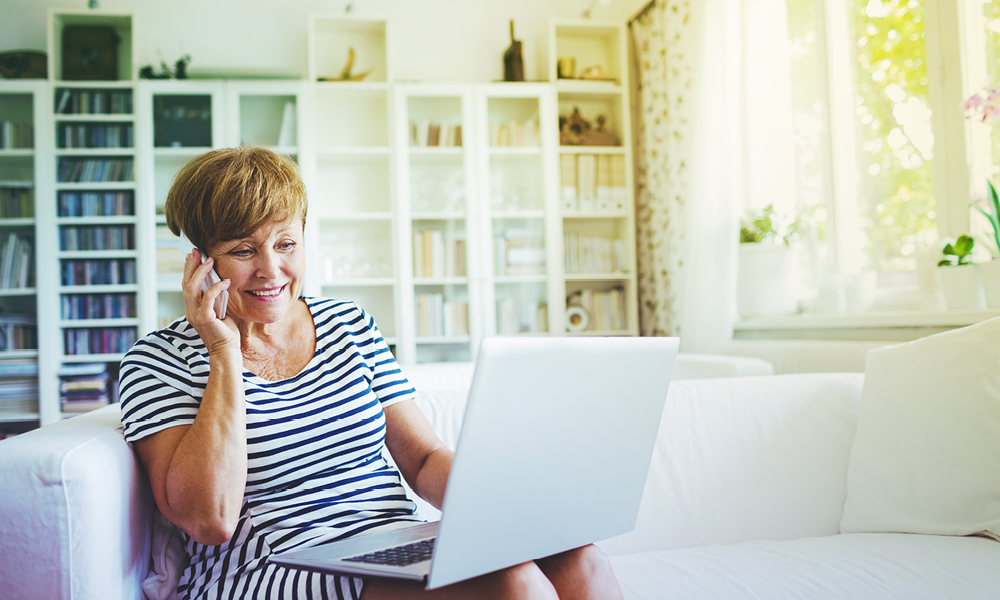 Ready to retire but not sure where to begin?
Join our free Retirement webinar to find out how
to answer all the big questions, and make the most of your retirement.
Register for webinar
Handy tips that could help reduce your tax bill
There are a few different ways to help you reduce the amount of tax you pay.
Transferring a personal allowance: This only applies to married couples and civil partners. If one of you is a non-taxpayer, you could be able to transfer up to 10% of your allowance from the non-taxpayer to the basic rate taxpayer. You can only do this if they are a basic rate taxpayer. In Scotland you can transfer an allowance if the person receiving the allowance is a starter rate, basic rate or intermediate rate taxpayer.
Tailored Drawdown: Some pensions give you more freedom around how often you can take cash from your pot. Some let you take out cash as either phased payments of tax-free cash, taxable income or a mixture of the two.
This could help you take a retirement income more tax-efficiently. You can even change how you take your money depending on your situation. Keep in mind that you might need to get specific financial advice if you're thinking about this option.
Top up your pension: Paying into your pension can lower the income tax you pay. Remember that your pension is invested and its value can go down as well as up and you could get less back than you paid in.
Make a donation to charity: Making a donation to a charity using Gift Aid can help lower your total taxable income.
Salary Exchange: If you're working, you can pay into a pension using Salary Exchange. It can lower the National Insurance you pay. This might not be right for you and not everyone can do this as it depends on whether your employer offers this option or not.
These tips should not be regarded as financial advice. The right approach for you will depend on your individual circumstances. If you would like financial advice you can speak to your existing adviser or visit our financial advice page for more information.
This information is based on our understanding of taxation legislation and regulations in April 2021. The legislation and regulations can change. Your personal circumstances and where you live in the UK also have an impact on tax treatment.
Try our downloadable tax guide
We have a handy guide to how your pension and retirement income is taxed. It goes into more detail around tax relief, limits and more.
Access to impartial guidance

We recommend you seek appropriate guidance or advice before you make any decisions. An adviser is likely to charge a fee for this. You can also get free impartial guidance over the phone or face to face with Pension Wise a service from MoneyHelper. Go to moneyhelper.org.uk/pensionwise or call 0800 138 3944

You can also find impartial advisers by visiting Unbiased
Retirement guides and products
We have more useful guides and tools to help you save and prepare for life after retirement