Investment returns aren't guaranteed. The value of your investment can go down as well as up and may be worth less than what was paid in.
Your one-stop destination
Online Servicing gives you access to all of your Standard Life plans and information. Simply login to manage your account.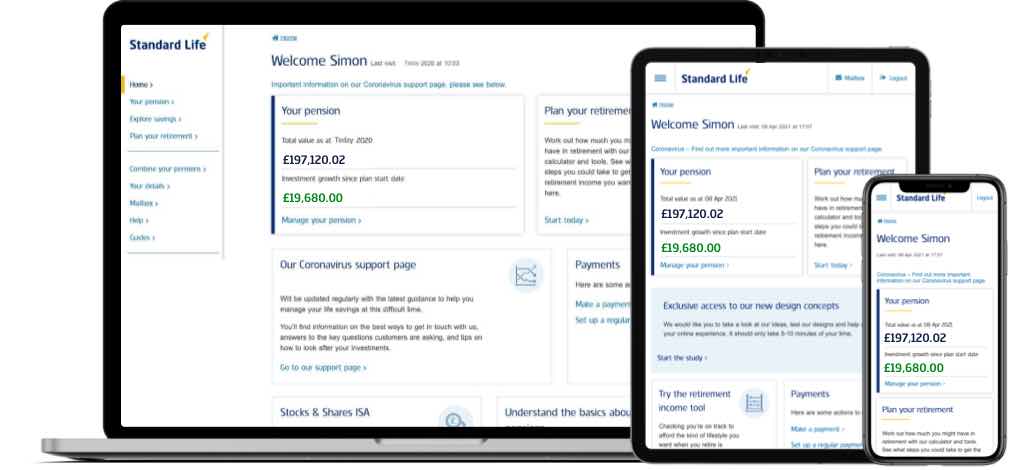 Features
You'll be able to:
Check the value of your plan
Update your personal information
Get a retirement illustration
Switch funds (for some products)
View your policy information
View payments and statements
Make a payment (for some products)
Make a withdrawal from your pension savings (from age 55, subject to change, for some products)
Send messages to someone on our team
You can also manage your money on the go with the Standard Life UK mobile app.
View the app