Retirement Calculator
Tell us how much you have in your pension plan and we'll show you what you can do with your money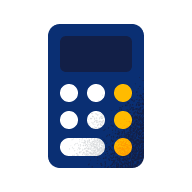 Who is this for?
People who are thinking about accessing their pension money soon.
People who are between the ages of 55 and 74.
People who are not sure if a lump sum, regular income or combination of both is the best way to go.
Under 55?
Discover how much you could have in your pension pot in the future with our pension calculator.
Thinking about retiring but not sure where to begin?
Join our free Retirement Webinar to find out how to answer the big questions, and make the most of your retirement.