The value of your investments can go down as well as up and you may get back less than was paid in.
What is your attitude to investment risk?
By making the decision to invest, you're giving your money more chance to grow than if you're just saving it. How much risk you take will affect how your money will grow so it's important to understand how much you're willing and able to take.
All investments come with a level of risk and don't always perform as expected. This is why you need to make sure you're making the choice that's right for you.
It's also worth thinking about how much money you'd be comfortable losing. This is called your capacity for loss.
How to assess your attitude to risk
This questionnaire can help you understand your attitude to risk, but there are some limits:
It's designed to help you decide for yourself and shouldn't be taken as advice
It doesn't look at things like how old you are, what your financial goals are, or how much money you might be able to lose while investing
It only covers risk. You should also consider things like how long you plan to invest for, and when you think you might take some of your money
If you're not sure how to invest, consider getting professional retirement advice. There will likely be a cost for this.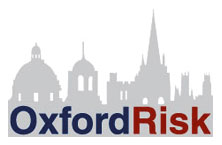 This quick independent questionnaire will provide you
with a score that will help you understand your
investment risk appetite.It is not suitable for people
who are not willing to take any investment risk.
It has been developed by Oxford Risk, an independent team of leading psychology academics originating from Oxford University.