A pension is a long-term investment. Its value can go down as well as up and could be worth less than was paid in. Laws and tax rules may change in the future. Your own circumstances and where you live in the UK will also have an impact on tax treatment.
Will I have enough for the future?
It's important to think about how much money you might need in the future and whether you'll have enough to give you the lifestyle you want. You might be eligible for the State Pension but can you manage on this alone? Also, you may want to retire before your state pension age.
Making the right choices now could make a big difference to how much money you have in the future and saving into a pension plan could help you achieve the lifestyle you would like.
How can pensions help?
Putting your money into a pension plan is one of the most tax efficient ways to save for the kind of life you want in the future. You normally get tax relief on the payments you make into a pension plan which are invested so they have the potential to grow and help you build up your pension savings.
Employer pension contributions help too
If you have a workplace pension, your employer will pay into it too. Sometimes they make matching payments up to a certain level. So, if you save more, they may add more too.
Pension tax relief
One of the great things about saving into some pension types is the tax relief you can get. If it applies, this means that if you're a basic rate tax payer, for every £100 saved into your pension plan the cost to you is only £80. This could effectively be even less if you're a higher or additional rate tax payer.
| Tax bracket | You pay | HMRC pay | payment into pension | Further tax relief claimed by HMRC | Cost to you |
| --- | --- | --- | --- | --- | --- |
| Basic | £80 | £20 | £100 | Nil | £80 |
| Higher | £80 | £20 | £100 | £20 | £60 |
| Additional | £80 | £20 | £100 | £25 | £55 |
Different parts of the UK can have different rates of income tax. To find out which one applies to you, visit HMRC .
How much will I need to retire?
The amount of money you're going to need in retirement depends on the type of lifestyle you want. We've created a retirement tool to help you understand how much money you might need to achieve the lifestyle you want.
Simply pick from our list of things to do in retirement, and we'll give you an idea of how much money you may need to make it happen.
Retirement tool
- your life once you stop work
What kind of life would you like to lead when you've said goodbye to the 9-to-5? Create a vision of your ideal retirement and we'll give you an idea of how much money you'll need to fund it.
Experts say that you need around 2/3 of your income to live comfortably in retirement.
To fund the lifestyle you've just chosen, you'll need:
£
10,900
per year before tax
This example is not designed to be specific to your personal circumstances. Its purpose is to act as a guide to help you understand the income you might need to fund the lifestyle you want. Figures are based on today's costs for such a lifestyle and do not take into account inflation. All additional figures shown are based on pre-pandemic prices.
Keep on track with our pension calculator
Are your pension savings on track for the retirement lifestyle you want? Use our pension calculator to see if you're saving enough.
Can I boost my pension savings?
You could help boost your pension savings by paying in more each month. A small increase over time can make a big difference. You can also make a lump sum payment if you find you have extra to spare.
You can take advantage of the tax breaks and you could take advantage of potential investment growth. But keep in mind your money is invested so the value can go down as well as up.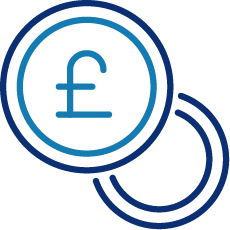 Top up your Active Money Personal Pension
Top up your workplace pension
Bring my pension plans together
If you have pension plans elsewhere, you could bring them together and have all your money in one place so it's easy to manage. Keep in mind that transferring may not be right for everyone.
Is bringing your pension plans together right for you?
How investing can work for me
The money in your pension is usually invested which means it has the potential to grow in value. The decisions you make about your investments can have a big impact on the amount of money you have in the future so it's important you understand your investment options.
You can find out more about your investment options on our Investments page.
How long you're invested for also plays a big part in the amount of money you could get back at retirement. Generally, the longer you can keep your money invested, the more potential it has to grow.
How can I start saving for my retirement?
A pension plan from Standard Life can be a great way to save for the future you want when you retire. Our Active Money Person Pension (AMPP) is a simple and tax-efficient way to save for your retirement.
AMPP pension investment options
You can decide whether you want to pick your own funds or let the experts help. Choose your investment options when you set up your plan.
Our Easy option
This could be a good option if you're new to investing, or if you don't have time to manage your own funds.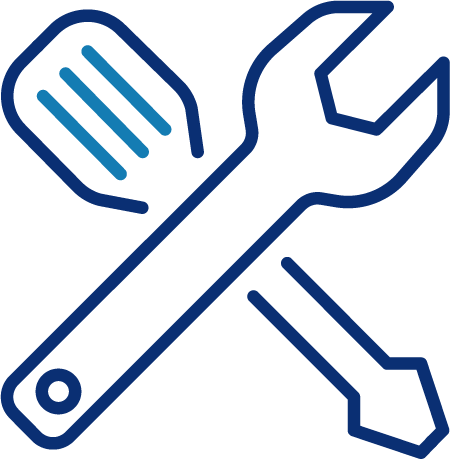 Our DIY option
This could be a good option if you want to choose and manage your own pension investments. You can review and switch funds easily.
More about getting ready for retirement
Get a financial health check
Use our financial health check tool to see how your finances are doing and get some ideas to shape up your money.
It can be easier if you bring your pension plans together
It can make sense to have just one pension plan to make your savings and investments easier to manage - but it's not right for everyone.