Five of our most helpful and popular 2021 money tips in one perfect parcel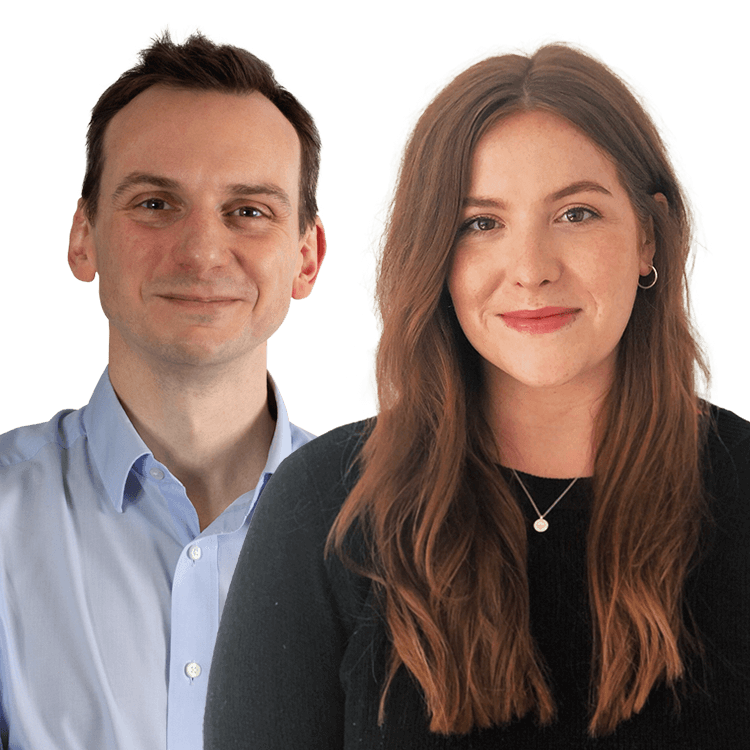 MoneyPlus Features Team
December 14, 2021
5 mins read
Five of this year's most helpful and popular articles to help you start 2022 with more money confidence.
We're rounding the year off with some seasonal savings inspiration. Here are our five favourite articles from MoneyPlus from the last year with tips and ideas that could help you start 2022 with confidence in your finances and real optimism for your future.
These five stories combined were read more than 200,000 times and have something useful for everyone, no matter what stage you're at in your saving journey. From understanding and calculating what you can expect from your personal and State Pension, to tracking down any missing pots and keeping on top of the tax you pay.
1. How much will I get for my State Pension, when can I get it and how's it changing next year?
Our most popular story of the year – read more than 140,000 times – outlined the changes to the State Pension and what you can now expect to get from it.
State Pension rose by 2.5% in April of this year and there's another 3.1% rise coming in next April, as confirmed in the Autumn Budget. This will affect you whether you're eligible for the new flat-rate State Pension, which was introduced in April 2016, or the older basic State Pension.
With the full new State Pension currently at £179.60 a week it's unlikely to be enough to provide a comfortable lifestyle on its own, but it can form an important part of your income after work, so understanding what to expect will help you form a solid plan.
You can check your State Pension forecast on the government website but there's lots more information, including changes to the age that you can claim State Pension and how to make up for any gaps in your National Insurance contributions in our article – Your State Pension has changed – here's what you need to know.
2. Could you have money sitting in a pension plan you've lost track of?
There's little surprise our article on tracking down old or lost pension plans proved popular.
There's an estimated £19.4 billion currently lying in lost or dormant pension pots and if you've ever moved house, changed jobs or had more than one pension plan, some of that money could be yours.
The Government predicts that there could be as many as 50 million misplaced pots by 2050 – don't let one of yours become one of them. Moved house or changed job? How to find old or 'lost' pension plans has tips for keeping track of all your plans but also how you can track down any you think you might have lost along the way.
Once you've found any of your old plans, or even if you want to make managing a number of pension plans easier, you could consider moving older pension plans into your current plan, though it won't be right for everyone.
3. Tax tips to help you get the most out of your pension savings
Anything that can help unravel the complexities of tax and offer a few tips for not paying more than you need to is welcome. How to be tax savvy with your pension savings was one of several pieces in our top 10 most read this year discussing tax matters.
If you're approaching or starting to think about your life after work you'll soon have a lot of important decisions to take about how to take your pension money. And when you've spent a lifetime building that pot up you want to do everything you can to feel confident you're getting those decisions right.
For tips on when and how you can access your pension money, how much you can take tax-free and the different options for accessing your money, read How to be tax savvy with your pension savings or Taking money from your pension plan soon? Here's what to think about, just as more than 50,000 others have.
The new tax year starts in April 2022, so now is a good time to think about making the most of any tax benefits you have. You can find out more on the MoneyHelper tax and pensions pages.
4. The financial habits to get into when you're young
For those just setting out on saving for life after work we came up with a guide to good money habits to get into when you're young.
As our recent study found, among 20-somethings attitudes and aspirations to saving for your future have been shaped by some major cultural and economic changes and can be very different to their parents and grandparents' generations.
But whatever your goals, the habits you form when you're younger can stick with you through the rest of your life. If you can establish some of these habits with our help, they can hold you in good stead for life.
Budgeting, goal-setting, maximising your pension plan, getting to grips with jargon and making the most of digital tools are all covered in our five financial habits to get into when you're young.
5. Tips for growing your money in your 30s and 40s
Your 30s and 40s can be the time to take control of your finances, aim to build up your wealth and really shape your future. The more you save now, the more financial freedom you'll potentially have to do what you love later.
A new year's on its way and that's the perfect excuse to write out a financial to-do list for 2022 and start making a difference for your future. Not sure where to start? Try our seven tips for growing your money.
MoneyPlus will be back in 2022 with more tips and guidance to help you get the most out of your savings and investments for a future full of possibilities.
The value of investments can go down as well as up and may be worth less than was paid in.
Tax and legislation may change. Your personal circumstances and where you live in the UK will also have an impact on your tax treatment.
The information here is based on our understanding in December 2021 and shouldn't be taken as financial advice.