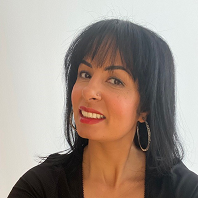 Riffat Tufail
Head of Customer Vulnerability Standard Life
"When we know more about our customer's needs, that's the first step to supporting them in a way that's right for them."
Riffat Tufail is an experienced financial services professional with a career spanning over 20 years in life savings.
Riffat has a strong marketing and insight background and leads the Vulnerable Customer Programme in Standard Life, supporting our colleagues to deliver good outcomes and experiences for all customers, including those in vulnerable circumstances.
The Vulnerable Customer team has a broad remit and an ambitious vision to ensure vulnerability is built into everything we do and how we do it
– it ignites our passion and compassion.
Articles by Riffat Tufail
---