What does it mean to be 'vulnerable' – and where can you get extra help if you need it?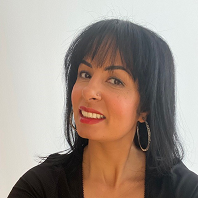 Riffat Tufail
October 16, 2023
3 mins read
There may be times in your life when you could use a helping hand. And it's important that your pension provider can offer this to you. Riffat Tufail, Head of Customer Vulnerability at Standard Life, is here to talk about why people might find themselves needing some more support and what we can do to help.
Hi, Riffat! Can you talk a bit about what your team does?
I lead a team that works tirelessly to train our customer service colleagues to recognise and respond to vulnerability. We link in with charity partners and experts to make sure we have the best solutions in place and to help us refer customers to the right organisation if they need extra support.
I handpicked my team to include colleagues who have lived experience of vulnerability. Some of them have caring responsibilities, others have worked in customer service roles – so they've got that first-hand experience of helping people. And a couple of people in my team are also Samaritans listening volunteers.
If you're a Standard Life customer, we want to make sure that you turn to us, knowing that we'll care and support you in the moments that matter in your life. This could be during a time of ill health or financial difficulty, or if you need help dealing with us due to a disability.
I appreciate we might not be the first port of call for you. Through research we've done with customers experiencing vulnerability, we've found that people turn to friends and family first, naturally, and then their employer. So at times, we may be a bit further down your list of companies to contact. But I want to make sure you know we're here for you.
What might make someone vulnerable?
Anyone can be vulnerable at any time. The vulnerability might only last a short while or it could be a lifelong vulnerability.
We know nearly two-thirds of our customers could be potentially vulnerable at any one time. This could be due to life events – someone could be dealing with a bereavement, for example, or coping with a cancer diagnosis. Or they could be managing a disability like loss of vision or hearing.
And nearly a third of customers have told us that they're worried cost-of-living increases could impact their health and wellbeing.
It's challenging times out there. And we genuinely want customers to contact us to find out about the support we could give.
Why is it important for us to know if someone could be vulnerable?
We want all of our customers to live a life of possibilities. But we understand that life can get a little bit bumpy sometimes.
If you're experiencing vulnerability, you might find it trickier to make financial decisions. But if we know about your circumstances, we can understand how to best communicate with you and give you information about your options.
Vulnerable people may also be more susceptible to harm. So knowing if a person is vulnerable can help us protect them against scammers, for example.
Putting vulnerability at the heart of what we do can help improve the experience of every one of our Standard Life customers.
Could you be vulnerable without even realising it?
I would say a lot of people can be vulnerable without realising it.
For example, we were supporting a customer recently who wanted to take their money out of a pension plan to invest in a fine art opportunity that they'd been contacted about. As it turns out, this opportunity was unfortunately put to the customer by a scammer. But we were able to alert the customer.
That person was at risk of losing a significant amount of their pension money that they've worked hard to save. So I was really glad we helped them safeguard their life savings.
What do we do to support customers in vulnerable circumstances?
Standard Life has partnered with Samaritans to provide advanced and award-winning training to our colleagues to help them with listening skills. That's such an important part of recognising if someone could be vulnerable.
We also offer alternative formats for our communications and letters. And our digital dashboard is being designed to be accessible.
We enable a trusted third party to help customers manage their plans, if that would be helpful for them.
Our website can also help you understand what support we offer when it comes to life-changing events, physical and mental health, and money worries.
These are just some of the ways we can help. I also want to use this opportunity to reinforce the importance of everyone having things like a power of attorney in place. You just don't know what's around the corner. So something like a power of attorney can make things a lot smoother if you need someone else to make decisions for you or contact companies for important information on your behalf.
Making sure we're supporting people in vulnerable circumstances isn't a job that's ever complete – we're committed to continually improving what we do.
What should a customer do if they think they might be vulnerable?
Please talk to us! When we know more about your needs, that's the first step to supporting you in the way that's right for you.
We know that customers who share their circumstances with us are likely to have a better interaction. We treat the information you share with us in the strictest of confidence. We then record that information with your permission, and that means you don't have to keep repeating yourself about your circumstances.
You can call us – I know some people like that human connection – or you can send us a message online or through the app. You can find out more about our online servicing on our website. We are here and ready to help!
If you're not a customer of ours, check to see how your pension provider can support you and make sure you know how to contact them.
The information here is based on our understanding in October 2023 and shouldn't be taken as financial advice.