Relying on inheritance to see you through retirement? You may want to rethink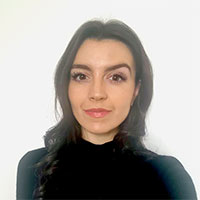 Morgan Laing
November 14, 2023
3 mins read
Expecting to receive money or property from loved ones in future? Recent Standard Life research tells us younger generations are most likely to rely on inheritance to see them through retirement. But it's important to make sure you have other plans in place and aren't banking on inheritance alone. Here's why.
Who's counting on an inheritance?
36% of Gen Zers (18-25) and 29% of Millennials (26-41) say they're not focusing on saving for their retirement because they're expecting to inherit money or property in future. That's according to our recent survey of over 6,000 UK adults.
Meanwhile, Gen Xers (42-57), Baby Boomers and beyond (58-80) are more likely to concentrate on saving for life after work – which, as you'll see in a moment, isn't a bad idea!
What are the risks of relying on inheritance alone?
1. You might get it later than you think
People are generally living longer these days, with many living into their eighties or even nineties. This can impact when you inherit money and/or property.
If you're expecting an inheritance from, say, your parents when they die, there's a chance you'll have already stopped working by the time you get it.
Don't forget, the State Pension age is currently 66 – rising to 67 by 2028. And it's likely to rise even further by the time Gen Zers and Millennials want to retire (you can check your State Pension age on GOV.UK). If you were to retire before the State Pension age without having received your inheritance, you'd need to find another source of income to tide you over in the meantime. You may end up needing to stay in work for longer than you were hoping to.
2. You might get less than you're expecting
Your loved one might have a good idea of how much they want to pass on to you in future. But life can get bumpy sometimes. A parent might end up in poor health and much of their money may need to go towards care costs, for example. Age UK says it costs an average of £1,078 per week for a place in a nursing home.
Or your loved one may simply have spent their money on other things, like travel.
Also, you may not be the only person your loved one is planning to leave an inheritance to. If there have been births and marriages in the family throughout the years, they might want to distribute their assets between lots of different people.
And think about this if you're banking on selling a loved one's property: you may not sell for as much as you'd like, depending on what the housing market looks like.
3. What you get might not be enough
You may find it tricky to predict how much you could get from an inheritance. It could end up falling short of what you need.
According to the Retirement Living Standards – from the Pensions and Lifetime Savings Association (PLSA) – a person currently needs £12,800 per year to have a 'minimum' lifestyle in retirement. So do ask yourself whether your inheritance could potentially fund the life you want in future.
Should you use inheritance in retirement planning?
Inheritance can come in handy, and you might want it to form part of your retirement plans. But having your own savings as well could help you feel more in control of your financial future.
There are different ways you can save towards your retirement. You might have money in an Individual Savings Account (ISA), for example.
Or you may have a pension plan. Remember, you can regularly review your investments and your payments into your plan, and make changes if you want to. Depending on the plan you have, you may be able to make changes online. Or you may need to call your provider or speak to your employer.
You can use tools like our pension calculator to see how much you might have in your plan in future and whether you're on track for the life you want.
You can normally access a pension plan from the age of 55 (rising to 57 from 6 April 2028). After this age, you can choose when you take your money.
If you're a Standard Life customer and you'd like to check in on your plan, you can do this online. You can find out more about our online services on our website, and you can visit our support page for FAQs and ways to get in touch.
Don't forget, a pension is an investment. Its value can go down as well as up and you could get back less than was paid in.
Overall, saving for your own future puts you in the driver's seat a bit more and could give you peace of mind when it comes to your retirement.
The information here is based on our understanding in November 2023 and shouldn't be taken as financial advice.
Pension plans and some types of ISAs are investments. Their value can go down as well as up and could be worth less than was paid in.
Standard Life accepts no responsibility for information in external websites. These are provided for general information.