Investing in our planet could also make sense for your pension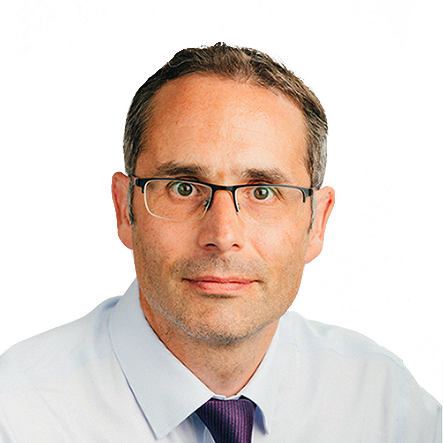 James Wilde
April 13, 2023
4 mins read
Discover the potential power of your pension investments to support you and the planet.
Saving up for the lifestyle you want in retirement doesn't have to cost the earth. In fact, the opposite is true – some pension investments that could help to look after the planet can make a lot of financial sense.
We spoke to Dr James Wilde, Chief Sustainability Officer at Phoenix Group, to find out more.
Standard Life is part of Phoenix Group, the UK's largest long-term savings and retirement business. This gives us access to experts across the group, like Dr James Wilde, Phoenix Group's Chief Sustainability Officer.
Can we aim to grow our pension pots while also supporting the planet?
Yes, the great news is that we don't have to choose between aiming to grow our pension pots and tackling the climate crisis. Considering climate risks and opportunities is crucial to successful investing.
We can aim to manage risk by avoiding investing in those companies harming the environment and those not supporting a low-carbon future – the companies which we believe may be likely to fall in value over time due to financial risks (see 'What are the financial risks of climate change?' below). And we can tap into growth opportunities by investing in climate solutions.
As large investors, Phoenix Group and the investment managers we work with can also hold companies accountable and influence them to improve their environmental impacts and actions.
How do you do that?
We use an approach called stewardship. In simple terms, it involves investment managers regularly engaging with the companies in which they invest on your behalf. They do this to understand and positively influence a company's strategy and behaviours. So, for example, talking to a company about its climate plans, how it sources certain products and supports green initiatives in the local community.
They can also use shareholder voting rights to vote on the running of the company – matters such as good governance, climate change and diversity.
We expect our investment managers to uphold high standards of stewardship and report on their engagement and voting activities.
Stewardship is a powerful way to help manage risk, and deliver value for you, as well as supporting companies in their transition to zero-carbon business models.
Can you tell us a bit more about the growth opportunities?
The transition to net zero is a huge investment opportunity. As Mark Carney, UN Special Envoy on Climate Action and Finance, stated: "The goal of net zero could be the greatest commercial opportunity of our time."1 And globally, the momentum of net zero investment is growing all the time.
We've seen big growth in companies actively developing and marketing new, low-carbon, sustainable products; responding to consumer demand and emerging regulation and policy.
That creates huge opportunities for pension investors. Both to invest in new and growing sectors, like zero-carbon hydrogen production, and through the transition of existing sectors from energy production to car manufacturing.
To give an idea of scale, here in the UK, it's estimated that around £2.7 trillion of new investment will be needed between 2021 and 2035 to meet our climate targets2.
What are the financial risks of climate change?
While climate investment offers real growth opportunities, it's also essential to manage the risks to our pensions of such a fundamental shift in our economy.
We're already seeing the real-world impact of 'physical risks' such as flooding and forest fires. These can disrupt how companies operate, their supply chains, and where they choose to locate.
As we move to a low-carbon economy, some companies could see their assets become 'stranded' – what's called transition risk. This can happen through a lack of demand for their products or support from investors, or failing to adapt to regulatory change.
There's also financial risk from reputational damage. A company in any industry damaging the environment in some way or not demonstrating a clear and robust climate strategy can ultimately destroy its brand, customer base and share price.
Which developments are you most excited about?
There are a host of exciting innovations which offer the potential for rapid growth in new sectors. Examples include green hydrogen-based industry and technologies which can remove CO2 from the air and store it underground.
But currently I'm most encouraged by the fall in costs in renewable energy generation, electric vehicles and low-carbon heating. As this means that the transition to net zero is not a choice between economic growth and protecting the planet – the two can go together.
So low carbon can be low cost?
Yes, take electricity generation: according to the International Energy Agency, solar now provides the cheapest electricity in history3.
Many forms of renewable electricity were already competitively priced compared to fossil fuel generation before the energy crisis. And following the rise in gas prices, they're much cheaper. At the height of the energy crisis, UK offshore wind was as much as nine times cheaper than electricity produced from gas4.
There's a similar story in other areas. Electric vehicles are already cheaper than fossil fuel alternatives on a lifetime-cost basis and their price is expected to come down5.
How are Phoenix Group and Standard Life committing to reducing carbon emissions?
Phoenix Group is committed to cutting carbon intensity across our investment portfolio, where we have direct control and influence, by half by 2030. Part of these assets sit in Standard Life pensions.
In the long term, our goal is to achieve net-zero emissions across our business by 2050. Meeting those targets requires real change. Standard Life is increasing investment in companies with climate strategies and those coming up with solutions to help tackle climate change. These are the businesses and technologies needed to support decarbonisation in the economy.
But the crucial point is that this isn't a choice between investment portfolio growth and saving the planet. Our aim is to continue to deliver the right financial outcomes for our customers and shareholders – by managing the risks and opportunities that climate change presents – while also helping to secure a sustainable future for the planet.
The information here is based on the understanding of Phoenix Group in March 2023 and shouldn't be regarded as financial advice. The value of investments can go down as well as up and may be worth less than what was paid in.
Standard Life accepts no responsibility for the information contained in the websites referred to in this article. This is provided for general information only.
Sources
1United Nations Climate Action interview 'Mark Carney: Investing in net-zero climate solutions creates value and rewards'
2ABI Climate Change Roadmap, July 2021
3Carbon Brief Clear on Climate, Solar is now the cheapest electricity in history confirms IEA , October 2020
4Carbon Brief Clear on Climate, Record low price for UK offshore wind is nine times cheaper than gas, July 2022
5Auto Express, Electric cars are cheaper to own than petrol cars, July 2020