Can your pension scheme provide a good retirement income and influence positive change in the world?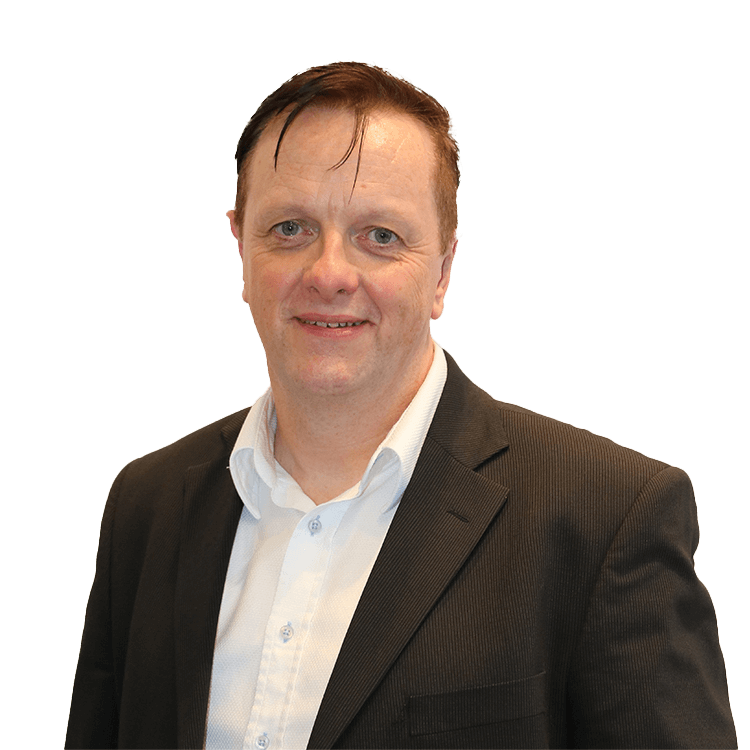 Damian Irvine
November 18, 2021
4 mins read
What if you could encourage a company to be better? Behind the scenes, this is actually happening with your pension pot. Find out how where your pension savings are invested can help make a difference to yours and the planet's future.
Your pension is invested in a mix of different companies, industries and countries. What would you do if you learned that your pension scheme was invested in an activity that's bad for the environment or in a controversial industry? Would you ask for the investment to stop? Would you want it to carry on unchanged?
You might not know that there's a third option - influencing positive change through a set of principles under a stewardship banner.
What our customers are telling us
We asked customers what they would expect to happen if a company our investment managers invested in had an unacceptable sustainability record.*
Only 14 per cent said that they'd want us to pull that investment out altogether. 64% said they'd like us to either continue investing or to work with the company to help them change for the better.
How astute our customers have proven to be - using an investment to influence positive change is also favoured by both industry leaders and government. The government, in its recent Pension Stewardship and COP26 Inquiry, has emphasised that pension schemes should be engaging with companies to make a positive influence and that pulling an investment out should be a last resort.
Our own Group Chief Executive Andy Briggs has said that it's important for us to collaborate with other companies in order to have a real impact on climate change, he said "Only by working together will we be able to rise to the challenges of halving emissions by 2030."
So customers, industry leaders and the government are aligned on what we should do, but how do we go about it?
How we influence positive change - the principles of stewardship
Standard Life is part of Phoenix Group, the UK's largest long-term savings and retirement business, holding around £304 billion1 of assets. We're a FTSE 100 business and a powerful player in the UK economy. Harnessing that power for good is what stewardship is all about.
Good stewardship means taking that responsibility seriously, using shareholder votes wisely and engaging with companies to make improvements that benefit society. To remain accountable, our fund managers have signed up to the independent FRC Stewardship Code.
Engagement and shareholder voting are two of the main routes we can take to influence positive change:
Engagement
Our investment managers meet with the leaders of the companies we invest in. Building effective relationships takes time, but this approach can give us an understanding of each company's strategy, performance, risk, capital structure and corporate governance. It's a way to spot both opportunities and risks, as well as influence positive corporate behaviour on behalf of our customers.
Shareholder voting
When we invest funds in a company through a fund manager, we're invested in that company's future and we can use our shareholder vote to impact the way the company is run. Shareholders influence the direction of a company by voting on issues like climate change, tax practices, labour standards, diversity, governance or bribery and corruption.
What good stewardship looks like
This year, our investment managers have met with hundreds of companies, ranging from big pharmaceutical suppliers to renewable energy companies.
They've talked to companies about the responsible sourcing of palm oil, monitored progress against climate plans and pushed for more businesses to sign up to science based targets for greenhouse gas reduction, to name just a few topics.
This is all part of helping us to manage the risk of your pension investments and support returns over the long term.
The financial impact of good stewardship
Effective stewardship isn't just about morals and doing the right thing, it makes financial sense and therefore aligns well to our fiduciary responsibility to customers. Some studies have indicated that effective engagement can actually generate better financial returns and be a marker of good financial performance. Though please remember that past performance isn't a guide to future performance.
At Standard Life, we know that investment performance is the top priority for most of our customers. But many also want to achieve the balance of a good return without causing harm. Stewardship is an important tool in helping to strike that balance between returns and societal impact.
Using stewardship to influence positive change is a long term approach that allows us to collaborate with the companies we invest in. If you're an existing customer, then you're already part of this journey - stewardship is applied across our full range of off-the-shelf and self-select investment solutions. Our focus on good governance as well as social and environmental impact is rooted in our aim to secure a lifetime of possibilities for all our customers.
1. As of August 2021
* Our Research: between May and June 2021 4,500 customers were invited to take part in the survey and 2,850 completed all questions. Q: If a company your pension is invested in is not managing sustainability issues to an acceptable standard, what would you expect the pension provider / investment manager managing your pension investments to do? Answers:
• 52% Use their influence to encourage a change in practices
• 22% Don't know
• 14% Pull out its investments
• 12% Nothing – continue investing in the company
The information here is based on our understanding in October 2021 and shouldn't be regarded as financial advice.
The value of investments can go down as well as up and may be worth less than what was paid in.
Standard Life accepts no responsibility for information contained on external websites. This is for general information only.