A pension is a long-term investment. Its value can go down as well as up and could be worth less than was paid in. Laws and tax rules may change in the future. Your own circumstances and where you live in the UK will also have an impact on tax treatment.
Protecting the interests of workplace scheme members
Standard Life's Independent Governance Committee (IGC) works in the interests of its workplace personal pension scheme members. The main role of this committee is to assess the value for money provided by Phoenix Life Limited schemes.
On this page you'll be able to read the annual reports from the IGC, give your feedback and learn about committee members
What the IGC does
The IGC is committed to the development of stronger, higher-value pension products for anyone saving for retirement. They're also here to:
Speak up for you

If the committee agrees that value for money isn't being provided, it will raise this with Standard Life for their consideration.
Throughout the process, if the IGC isn't satisfied with the responses received from Standard Life it will escalate this to the Financial Conduct Authority (FCA). We may also communicate our concerns to you and your employer.

Listen to you

The IGC don't deal with individual complaints, but they do want and value your feedback. The IGC would like your views on your pension plan and the service you receive from Standard Life, which you can do by emailing IGC@standardlife.com
These views are an important part of reviewing the value for money of Standard Life schemes. The IGC focus on all aspects of the plan across its lifetime aiming to provide a good outcome in retirement.

There is no guarantee that any email you send will be received or will not have been tampered with. You should not send personal details by email.




Our annual report 2022

We encourage you to read our annual report for 2022. The report includes:

• Our opinion on the value for money provided by Standard Life
• Our consideration of your feedback
• The concerns raised with Standard Life and how they responded
Costs and Charges
New regulations now ask Independent Governance Committees (IGCs) to publish costs and charges information in more detail. Please visit the IGC Costs and Charges page for more information.
Transaction costs
Transaction costs for Standard Life funds within scope of the Independent Governance Committee (IGC).
Explanatory notes:
The full fund list shows the transaction cost information available to the IGC for its 2022 Annual Report
The information shows the position up to 31 December 2022 and includes 568 funds
The Annual Report provides commentary and the IGC's conclusions on transaction costs and the value for money implications for members of contract-based workplace pension schemes written by Phoenix
You can download the Transaction costs spreadsheet
Annual report
Customer summary of 2022 Annual Report
General products
One of the roles of the IGC is to act solely in the interests of customers who have workplace pension contracts with Standard Life and review the value for money that they are receiving. Every year, the IGC produces a report that describes, in some detail, what they have done and the results of their value for money assessments. For those customers who prefer more of a summary view, the document below looks at value for money assessments, what has changed since last year, challenges for the firm and customer calls to action.
If you wish to read our previous reports they are available below:
As of 1 February 2021, customers with a Standard Life workplace pension are represented by a new Independent Governance Committee (IGC). This IGC represents workplace pension customers within Standard Life, Phoenix Life and ReAssure, to provide a consistent governance approach across the Phoenix Group.
The members of the IGCs have been selected in order to include:
Sufficient depth of knowledge and experience in the various performance areas that contribute to the value for money assessment. For example: investments, customer service, customer communications.
An appropriate blend of activity and experience across the pensions and wider financial services industry. For example: Pension trustee experience, life office experience.
Meet the Board Members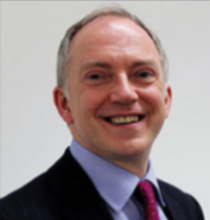 Dr David Hare
Independent Chair
David joined the Standard Life IGC as Independent Chair in April 2019, and has been the Independent Chair of the Phoenix IGC since 2015 and the ReAssure IGC from 2021. He has over 30 years of experience in the UK insurance industry. He qualified as an actuary in 1988 and has held various actuarial, marketing and financial risk management roles in a number of life insurers, including 5 years as Chief Actuary, UK & Europe at Standard Life.
From 2012 to 2017, he was a partner at Deloitte, specialising in actuarial audit and review work, including providing Independent Expert reports to the Court on the policyholder impact of five different inter-company transfers of insurance business. Having retired from Deloitte, he now holds a number of non-executive roles with UK insurance companies.
David was President of the Institute and Faculty of Actuaries (IFoA) from June 2013 until June 2014. Before becoming the President-Elect of the IFoA in June 2012, he was a non-executive member of the then Board of Actuarial Standards of the Financial Reporting Council (from January 2010).
He was a member of the Independent Project Board that oversaw the Association of British Insurers' audit of the legacy pension schemes identified by the Office of Fair Trading in 2013 as being at risk of being poor value for money, whose December 2014 report included a number of recommendations for IGCs to follow.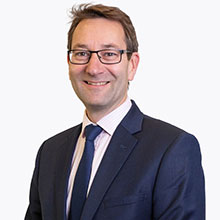 Andrew Davies
Independent Director
Andrew is an experienced strategist, marketer and business development professional. His career of over 35 years spans the breadth of Financial Services covering pensions, wealth management, life, healthcare and general insurance. Andrew has held a wide range of senior management positions. Most recently he was Director of Marketing Strategy & Customer Insight for AXA UK & Ireland during which he established their first customer centricity strategy. Whilst Head of Strategic Development for AXA Life, Andrew created the initial strategy, and was one of the founder members of the Elevate investment platform (now Standard Life Elevate). Andrew currently runs his own management consultancy business specialising in strategic change and business transformation as well as training and coaching senior managers. Andrew has qualified as a Chartered Insurer and Financial Planner in addition to holding separate professional Project, Process and Proposal Management qualifications. Andrew is also a board director for the Standard Life Master Trust Co. Ltd.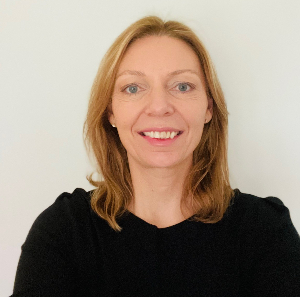 Rachel Haworth
Independent Member
Rachel joined the IGC as an independent member in August 2022. She is a customer-focussed leader with extensive experience in the financial services industry, including HSBC First Direct and most recently as Customer Experience Director for Coventry Building Society. Rachel's expertise spans strategy, marketing, digital transformation, risk management and cultural leadership. She is also a Non-Executive Director for Mansfield Building Society.
Rachel has a personal passion for ensuring customers are treated fairly and is particularly keen to make sure consumers, including those considered vulnerable, get value for money and good outcomes from their pension decisions. Rachel's wide ranging experiences will help the IGC build on its assessment of the value offered in both retirement products and investment pathways.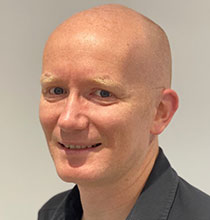 Steven Blight
Employee Member
Steven joined the IGC as an Employee Member in September 2021. He is a qualified actuary who has been with the Phoenix Group for over 20 years with his current role being focused on the pricing of new business for annuities and protection products within the life companies of the Group and supporting various projects including those related to changes and development of product propositions within the Group.
Steven's previous roles at Phoenix have mainly been within the Actuarial team where he was responsible for managing the Group's exposure to longevity, mortality, expense and persistency risks. He also has experience in developing the Group's approach to determine the amount of regulatory capital required to be held given the type of business and risks the Group has on its books and also the workings and management of with-profits funds within the Group, and therefore has a broad experience across the business.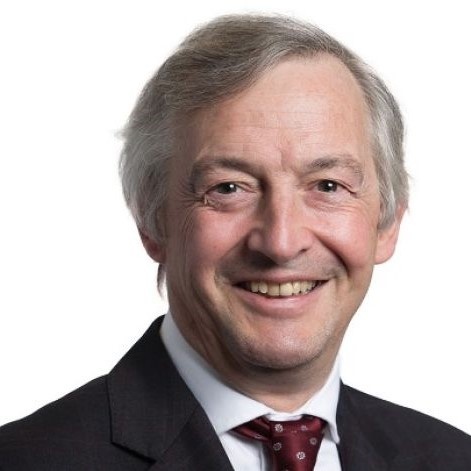 Andrew Milligan
Independent member
Andrew is an independent economist and investment consultant, who has 35 years'; experience in financial markets, most notably at Aviva Investors as Head of Economic Research and Business Risk and then Aberdeen / Standard Life Investments as Head of Global Strategy. He currently has a portfolio of roles, including sitting on the investment committee of the Health Foundation endowment, as an Advisory Board member for the Devlin Mambo consultancy, especially concerned with ESG advice, and an investment adviser to chartered financial planners Balmoral Asset Management, part of the Progeny Group.
Andrew's expertise will help the IGC maintain a consistent approach to analysing Standard Life's investment approach following on from the transition to the Sustainable Multi-Asset fund 2022.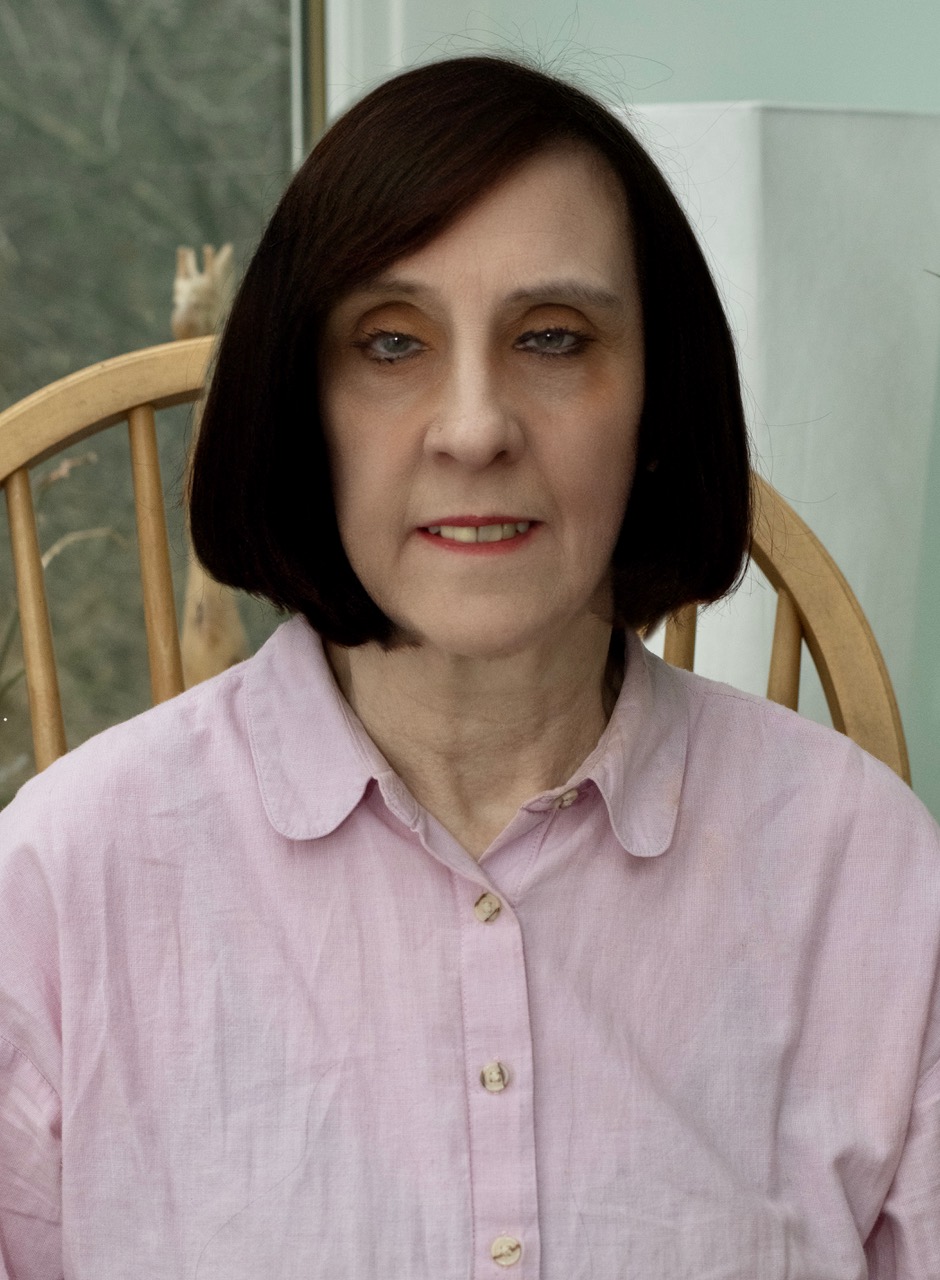 Maggie Craig
Independent member
Maggie spent all her executive career in the financial services industry. She has worked in the industry with Standard Life and Aegon, lobbied for the industry when at the Association of British Insurers and regulated the industry when at the FCA where she led pension policy during the pension freedom years and led the strategy for the FCA Scotland's Office set up the FCA Devolved Nations team. She was a Trustee on the Board of the FCA's Pension Plan for two years. Alongside her day job at the FCA, Maggie regularly lectured on financial services regulation at Glasgow College and Heriot Watt University.
Maggie is Chair of Children 1st, Scotland's national children's charity and chairs the Audit and Risk Committee of the Scottish Courts and Tribunal Service. She is an external examiner for the Financial Services and Regulation Skills module of the Diploma at The University of Edinburgh Law School and is an honorary Fellow of the Institute and Faculty of Actuaries. Maggie has been active on Diversity and Inclusion issues for several years with particular focus on mental health issues in part because she lives with a significant mental health condition.