A pension is a long-term investment. Its value can go down as well as up and could be worth less than was paid in. Laws and tax rules may change in the future. Your own circumstances and where you live in the UK will also have an impact on tax treatment.
Protecting the interests of workplace scheme members
In 2015, Standard Life founded an Independent Governance Committee (IGC) to work in the interests of its workplace personal pension scheme members. The main role of this committee is to assess the value for money provided by Standard Life Assurance Limited (SLAL) schemes.
On this page you'll be able to read the annual reports from the IGC, give your feedback and learn about committee members
What the IGC does
The IGC is committed to the development of stronger, higher-value pension products for anyone saving for retirement. They're also here to:
Speak up for you

If the committee agrees that value for money isn't being provided, it will raise this with Standard Life for their consideration.
Throughout the process, if the IGC isn't satisfied with the responses received from Standard Life it will escalate this to the Financial Conduct Authority (FCA). We may also communicate our concerns to you and your employer.

Listen to you

The IGC don't deal with individual complaints, but they do want and value your feedback. The IGC would like your views on your pension plan and the service you receive from Standard Life, which you can do by emailing IGC@standardlife.com
These views are an important part of reviewing the value for money of Standard Life schemes. The IGC focus on all aspects of the plan across its lifetime aiming to provide a good outcome in retirement.

There is no guarantee that any email you send will be received or will not have been tampered with. You should not send personal details by email.




Our annual report 2020

We encourage you to read our annual report for 2020. The report includes:

• Our opinion on the value for money provided by Standard Life
• Our consideration of your feedback
• The concerns raised with Standard Life and how they responded
Costs and Charges
New regulations now ask Independent Governance Committees (IGCs) to publish costs and charges information in more detail. Please visit the IGC Costs and Charges page for more information.
Annual report
If you wish to read the summary of our previous four reports they are available below:
Interim Report - January 2021
Normally at the beginning of each year, the IGC is busy drafting the annual report. Due to a change in the IGC reporting timetable, our next full annual report will be available in the summer. However, there are some things we'd like to tell you about now. Please read our 2021 Interim Report for more information.
Investment Pathways Report
The Interim Report above refers to the work that the IGC has done on a pre-launch review of Standard Life's Investment Pathways proposition. A longer description of what the IGC looked at and what they concluded is set out in the following report.
Transaction costs
Transaction costs for Standard Life Assurance Limited funds within scope of the Independent Governance Committee (IGC).
Explanatory notes:
The full fund list shows the transaction cost information available to the IGC for its 2020 Annual Report
The information shows the position up to 31 December 2020 and includes 568 funds
The Annual Report provides commentary and the IGC's conclusions on transaction costs and the value for money implications for members of contract-based workplace pension schemes written by Phoenix
You can download the Transaction costs spreadsheet (615 KB)
As of 1 February 2021, customers with a Standard Life workplace pension are represented by a new Independent Governance Committee (IGC). This IGC represents workplace pension customers within Standard Life, Phoenix Life and ReAssure, to provide a consistent governance approach across the Phoenix Group.
The members of the IGCs have been selected in order to include:
Sufficient depth of knowledge and experience in the various performance areas that contribute to the value for money assessment. For example: investments, customer service, customer communications.
An appropriate blend of activity and experience across the pensions and wider financial services industry. For example: Pension trustee experience, life office experience.
SLAL IGC key achievements over the past five years
2015/2016
IGC founded with four independent members, including IGC Chair, plus one SLAL representative
Value for Money framework agreed and core default strategies assessed
Plan charges capped at 1% unless the member chooses to pay for ongoing financial advice or to invest in a more expensive investment option
Plan charges capped at 1% unless the member chooses to pay for ongoing financial advice or to invest in a more expensive investment option
2016/2017
Redington appointed to provide an independent overview of investment funds and strategies
All core and scheme-specific default investment strategies and their underlying components assessed
Independent market research exercise undertaken to understand what policyholders value and how SLAL is perceived relative to other pension providers
Exit charges on retirement capped at 1%
Policyholders and Employers encouraged to review annuity-targeting strategies
IGC attendance at retirement roadshows for policyholders
2017/2018
Independent syndicated bench-marking exercise undertaken
Core defaults upgraded to 'Universal Strategic Lifestyle Profiles'
Previous 'annuity purchase fund' restructured to universal design
2018/2019
Rolling programme of Scheme Rule changes commenced to address remaining annuity-targeting strategies
Removal of £495 guidance fee for retiring policyholders
Agreed changes to core default investment solutions to improve long-term performance
Hosted policyholder meetings in Edinburgh and London
Improvements in telephone opening times
Meet the Board Members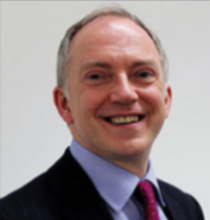 Dr David Hare
Independent Chair
David joined the Standard Life IGC as Independent Chair in April 2019, and has been the Independent Chair of the Phoenix IGC since 2015. He has over 30 years of experience in the UK insurance industry. He qualified as an actuary in 1988 and has held various actuarial, marketing and financial risk management roles in a number of life insurers, including 5 years as Chief Actuary, UK & Europe at Standard Life.
From 2012 to 2017, he was a partner at Deloitte, specialising in actuarial audit and review work, including providing Independent Expert reports to the Court on the policyholder impact of five different inter-company transfers of insurance business. Having retired from Deloitte, he now holds a number of non-executive roles with UK insurance companies.
David was President of the Institute and Faculty of Actuaries (IFoA) from June 2013 until June 2014. Before becoming the President-Elect of the IFoA in June 2012, he was a non-executive member of the then Board of Actuarial Standards of the Financial Reporting Council (from January 2010).
He was a member of the Independent Project Board that oversaw the Association of British Insurers' audit of the legacy pension schemes identified by the Office of Fair Trading in 2013 as being at risk of being poor value for money, whose December 2014 report included a number of recommendations for IGCs to follow.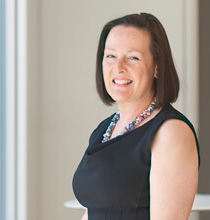 Ingrid Kirby
Independent Member
Ingrid has been an Independent Member of the Standard Life IGC since 2015, and joined the Phoenix IGC as Independent Member in April 2019. She is an independent professional trustee and investment specialist with Capital Cranfield Pension Trustees Ltd, after 30 years' experience of pension fund investment, including 25 years working at Hermes Investment Management for the BT Pension Scheme and other third party clients.
She now has a portfolio of trustee roles acting as Sole Trustee, Chair of Trustees, and Co-Trustee encompassing large and small DB/DC arrangements in both commercial and not-for-profit organisations, bringing extensive and in-depth investment expertise to trustee boards and their Investment and DC sub-committees.
Ingrid is a Fellow of the Chartered Institute for Securities & Investment and a member of the Association of Professional Pension Trustees.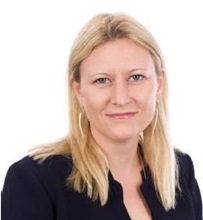 Venetia Trayburn
Independent Member
Venetia is a professional independent trustee and a Director of The Law Debenture Pension Trust Corporation plc. She sits on a variety of pension boards.
Before becoming an independent trustee, she worked as an ombudsman at the Financial Ombudsman Service, specialising in resolving members' complaints about problems they had experienced with pension products or about financial advice they had received. Before that, she spent 10 years as a lawyer working with pension scheme boards, employers and pension providers.
She is passionate about helping members and employers understand the value of pension savings, and make good decisions about contributions, investments and accessing money from pension savings in retirement.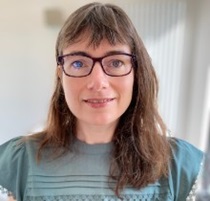 Rona Cameron
Employee Member
Rona joined the IGC as a Company Representative in June 2020. Rona is a lawyer and joined Standard Life in 2009 after a period in private practice and in-house roles. Rona spent nine years working in Standard Life's Risk and Compliance function, leading an advisory team which supported business decisions, particularly in relation to regulatory change.
Rona currently has responsibility for governance frameworks that promote good customer outcomes and support the management of conduct risk across open and heritage businesses. Rona also has oversight of the proposition and development and management processes, as well as elements of our relationship with Standard Life Aberdeen.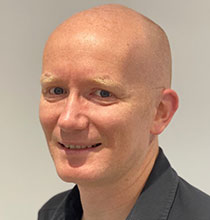 Steven Blight
Employee Member
Steven joined the IGC as an Employee Member in September 2021. He is a qualified actuary who has been with the Phoenix Group for over 20 years with his current role being focused on the pricing of new business for annuities and protection products within the life companies of the Group and supporting various projects including those related to changes and development of product propositions within the Group.
Steven's previous roles at Phoenix have mainly been within the Actuarial team where he was responsible for managing the Group's exposure to longevity, mortality, expense and persistency risks. He also has experience in developing the Group's approach to determine the amount of regulatory capital required to be held given the type of business and risks the Group has on its books and also the workings and management of with-profits funds within the Group, and therefore has a broad experience across the business.