Avoid causing foreseeable harm
Avoid causing foreseeable harm
We've created these frequently asked questions to help you to prepare for the Duty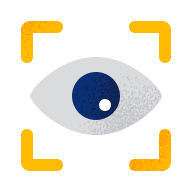 Our objective in reviewing our products for foreseeable harm was to identify any additional scenarios that haven't already been considered or identified through existing processes and to consider any areas where we need to make it more explicit

We've embedded some additional controls in our Proposition Development Process (PDP) and Product Lifecycle Maintenance (PLM), collectively known as Product Governance. The controls will be reviewed on a regular basis during the embedding of Consumer Duty into the business and annually thereafter, unless we identify any changes in customer behaviour or the external environment (e.g. regulatory change, economic environment) requires more immediate action

We have considered the risk of foreseeable harm fully across our products, enhancing our existing processes in line with the spirit of the requirement. We had the same aim for Customer Understanding and Customer Support, where we've aligned our work with an enhanced set of customer standards to make sure everything we do, has the customer at the heart of our decision-making.

Our existing product governance identifies existing, new and potential foreseeable harm. If a new scenario is identified we will assess whether we need to implement changes to product, process or customer communications to protect customers from the harm.

Following the publication of the Duty, a further thorough review has been undertaken by subject matter experts (SMEs) across our key customer journeys and open product offerings to identify any potential foreseeable harm scenarios. We have also carried out a review of our Proposition Development Process (PDP) to incorporate the foreseeable harm definition and make this a more explicit consideration. Where new scenarios have been identified, we are working to update our processes to avoid or mitigate the harm, including clear signposting of potential risks to customers.

For example, we are enhancing our monitoring of customers who have self-selected investment funds and are not in a lifestyle profile in the period to retirement. This is so we can alert them to any risks that may occur as they progress through the product lifecycle.

We've also brought in a new framework for foreseeable harm to ensure that it is fully embedded into our processes going forwards.

During a series of workshops involving SMEs from across our business we documented a range of foreseeable harm scenarios across the four outcomes and for scenarios where existing mitigants are not already in place, the actions can be taken to avoid or mitigate these. Through robust challenge and cross-checking in the workshops we are ensuring best practice is being embedded in across our frameworks and policies.

As an example, harm could arise if members of a workplace pension scheme reach retirement age with their pension savings invested in high-risk assets. This is generally mitigated by offering members lifestyle profiles which de-risk as they approach retirement. For those not in a lifestyle, we will increase our regular conduct monitoring to include the identification of customers who are potentially exposed to greater risks at different points in the product lifecycle.

The workshops also established a framework to embed an ongoing reporting approach to allow future oversight of foreseeable harm scenarios, including identification and resolution.

We considered foreseeable harm from a range of perspectives:

the general product type e.g., savings/protection/income type products and the specific areas where harms may arise, includ

ing charges, product features and product performance

customer understanding and support, specifically in the high-risk customer journeys and with a lens on customers with vulnerable characteristics

assessing our existing policies and frameworks to make sure they were robust in terms of explicit consideration of foreseeable harm

analysis of our customer journeys and supporting processes to identify where improvement is needed

We did not identify any need to amend our open product features, pricing or to withdraw products because of our review of foreseeable harm scenarios.

We already have strong internal risk frameworks which have a broad scope to monitor internal and external changes and assess how our products are performing for customers. These include:

Customer behaviour monitoring
External environment monitoring (e.g. cost of living)
Complaints and customer feedback monitoring · Monitoring regulatory and legislative communications and updates
Product governance
Solvency 2 risk assessments

These internal processes will continue to identify areas of potential customer risk and will be enhanced to have a more explicit focus on foreseeable harm.

Any specific mitigants for foreseeable harm will be executed on an individual product basis to either avoid the issue or mitigate the risk. Where the risk is inherent to a product so cannot be avoided or mitigated (e.g. investment risk), it will be highlighted and explained to customers.
Explore other cross cutting rules
This website is for financial advisers only and must not be relied on by anyone else. If you're not an adviser, please go to our customer website for more information about our products and services.