How financial education can support employees throughout their financial lives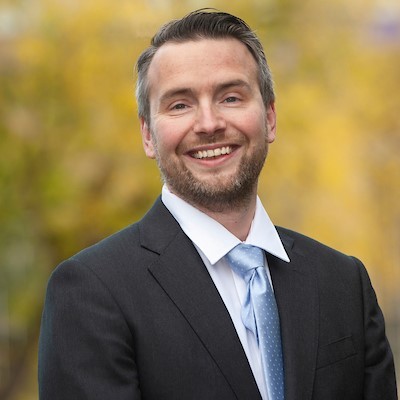 Neil Hugh
August 22, 2023
3 mins read
Most of us aren't taught how to manage money – which could make it harder to know how best to deal with unexpected or complex financial situations. With the right support package in place, employers can help boost financial education in the workplace.
Hands up who had money management lessons at school? It's unlikely that you – or your employees – were taught how to budget, save, or invest effectively in the classroom. Most of us simply learn on the go as we reach adulthood, trying our best to organise our finances when pay day arrives.
But when confronted by major life events or unexpected circumstances, this self-taught knowledge may not be enough to get your employees through. They may be unsure how to make the best financial decision or where to turn to for help. Do they prioritise paying off their student loan or credit card debt, for instance? Perhaps they want to buy a house, but don't know how to get onto the property ladder. What if their boiler breaks or their bills suddenly go up – do they have a back-up plan in place to tide them over?
Situations just like these could affect your employees at any time and put their wellbeing at risk. Not only that, it could have a detrimental impact on the wider business.
The impact of poor financial education
Poor financial education could make it difficult for employees to manage their money and make good decisions.
In fact, insights from our Retirement Voice 2022 report revealed that confidence in making decisions is lower in those who don't seek financial guidance or spend no time on their financial planning.
It could also affect people at work. Research by the Chartered Institute of Personnel and Development (CIPD) found that 29% of employees said money worries had negatively impacted their productivity. In addition, an average of 4.9 worker days are lost each year as a result of money worries, and financial-related absences are costing large organisations an average of £323,390 a year.
The good news is that it's never too late to learn. As an employer, you can help by creating a support package that aims to improve employees' financial knowledge at multiple life stages. This could help them feel better prepared when facing unexpected events, and help you to build a more resilient business.
Read on or watch our video for some tips to help you get started.
Tips to help boost employees' financial education
Support early-career employees with money management
Employees who are early on in their career may be unsure how to manage their monthly incomings and outgoings, especially if it's their first time getting a regular salary.
You can help by starting with the basics. Are payslips easy to read or are they full of mystifying acronyms? People new to the workforce may feel overwhelmed by this unfamiliar jargon, and find it difficult to understand where parts of their salary are going and why. So creating a "jargon buster" guide that walks them through common terminology could be really useful.
In addition, those who are just starting out typically earn less than employees who are several years into their working life. This may make them particularly vulnerable to the rising cost of living.
You can support them by providing tools and guidance that can help them navigate these challenges. If you have a workplace pension scheme with Standard Life, employees who are opted in can get access to a range of support through Money Mindset. This digital tool gives employees a pool of bitesize content and videos on how to get started with managing money, including setting budgets, managing household bills, and saving for an emergency fund.
Normalising conversations about money can make a big difference too, and help employees to open up about any challenges they're facing. So it's important to encourage business leaders to break the silence and reduce any stigma surrounding financial worry.
Guide employees throughout the homebuying process
Employees who are looking to buy their first home are likely to have lots of questions about the complex homebuying process. The recent rise in interest rates is also likely to have an impact, with first-time buyers having to pay more than if they'd taken out the same mortgage a year or so ago.
Clearly, there's a lot to think about, and it could cause your employees a lot of mental and financial upheaval. In fact, moving house can be one of the most stressful events of a person's life. And as we know, increased stress and financial worry could lead to a drop in their productivity and performance at work.
We built Homebuyer Hub to help reduce the impact buying a house can have on employees. Available to Standard Life workplace pension scheme members, the tool provides tailored tips and guidance that answers those frequently asked questions and helps remove some of the stress from the process. Because the more knowledge employees have, the more likely they'll feel reassured and prepared for the homebuying journey ahead.
Help employees with their pension planning
Our Retirement Voice 2022 report uncovered that the vast majority (72%) do little or no planning for their retirement.
One reason for the low uptake could be that the planning information out there is putting people off. Indeed, our insights show that 50% say they find information about pensions overwhelming and 41% don't know what to do with it. The need for simple and digestible content is loud and clear.
Spending time planning for the future is particularly important for employees who are getting closer to retirement. And you can help by signposting them to information that's designed with ease in mind, such as MoneyHelper or The Money and Pensions Service. Members of a Standard Life workplace pension scheme can also get access to quick and easy content from Money Mindset. This includes tips on topics like how to budget effectively in retirement and how to combine pension pots, and could help employees feel ready for retirement.
For more information on financial wellbeing, including resources on how you can help support your employees, take a look at our Financial Wellbeing hub and read our articles.