Client Analytics FAQs
Questions, answers, tips and tricks to help you get the best out of your Client Analytics tool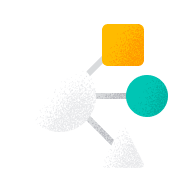 Frequently asked questions, hints and tips on Client Analytics

We have a minimum scheme size of 10 members.

Yes. The tool shows the data at an individual scheme level but also aggregated for all the schemes you have with Standard Life. You can also apply a filter to see information on deferred members within the scheme.

For most filters, the tool shows 12 months of historical data - allowing you to analyse trends over time.

We use the same Employer Authentication Journey which you as an employer will use to login to the administration platform.

We created our member segmentation model to help understand different member needs, predominantly based on life stage and wealth. We used qualitative and quantitative research to create the segments and used the same approach to align members.

Each segment has a profile based on member insights, financial goals, functional and emotional needs which we use to help create relevant communications and develop products and services. You'll be able to see how membership is split across each of the segments.

If any of your members have plans in different schemes it won't impact the customer segment they are in. The segmentation modelling takes into account other factors - not just pot size.

One point to note - as with any modelling technique, it is indicative and should be used as a guide only.

Below you can see a description of the member segments.

The PLSA RLS were launched in October 2019, and developed in conjunction with researchers at Loughborough University. Their aim is to help individuals to picture what kind of lifestyle they could have in retirement.

The standards show you what life in retirement looks like at three different levels; minimum, moderate and comfortable, and an indication of the range of common goods and services available to members at each level.

You can read more about the standards and their objectives further information at the Retirement Living Standards website.

No, members will not be able to be identified through either the application or from the data transferred to our technology partners.

This is because all data is aggregated at source, and personal details such as name, national insurance number, plan number, first line of address are removed prior to the data file being sent.

Yes, Trustees can request that data for specific schemes are not transferred to our technology partner, and as a result are not made available on the end user Client Analytics application. If you want to do this, please just ask your regular Standard Life contact.

There is no impact on the existing Scheme Governance reports. The data within the tool is presented to allow the identification of trends and is not designed for core scheme governance purposes.

Yes, if you have given your adviser authority to act on your scheme's behalf then they will be able to register for Client Analytics and review your scheme data.

Absolutely - based on user feedback and a desire to improve and increase functionality, we'll be making regular updates and improvements to the Client Analytics tool. We will regularly release updates about what is planned.