Four practical tips to support your employees' financial wellbeing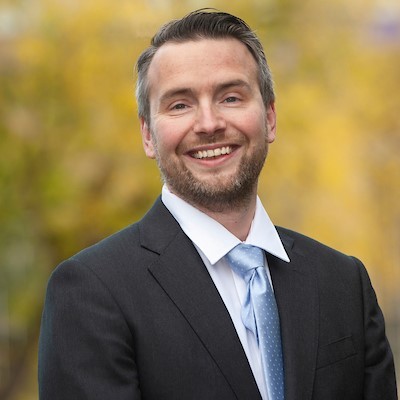 Neil Hugh
June 16, 2023
3 mins read
With financial wellbeing levels at a low point, offering tailored support to employees is even more important.
Supporting employees with their financial wellbeing is becoming a top priority. In fact, according to our annual employer survey, 9 in 10 employers say that having a financial wellbeing strategy is important to them.
This is perhaps unsurprising, given that financial wellbeing levels are at a low point as people navigate the challenges of rising costs. Our Retirement Voice 2022 research revealed that:
Just 41% of people feel positive about their finances
25% are finding their current financial situation difficult or very difficult
Confidence in making financial decisions has dropped to 59%, down from 63% in 2021
Whilst having a financial wellbeing strategy is important, it's putting your strategy into practice that will make a real difference to your employees. What practical support do they need that will have a positive effect on their financial wellbeing?
It's also vital to understand the different ways that employees are impacted by financial worry. For instance, an employee approaching retirement will have different concerns to someone who's saving for their first home. So tailoring the support to reflect what matters to your employees is essential.
With that in mind, here are four tips to support your employees' financial wellbeing – whatever their life stage or financial challenge.

Four financial wellbeing tips to support employees
1. Improve signposting
Do your employees know where to find relevant information and support when they need it?
If not, look at ways to improve signposting to your financial wellbeing solutions. You could create a communications campaign to promote the different support on offer, such as regular newsletters that remind employees where they can turn to for help. Our Ready to Go campaigns can help you with this, providing free and ready-to-use materials that you can use to deliver important communications to your employees.
Don't forget to point people towards external support too, such as government cost of living support, charities, and advice services. These can provide further help and support to employees who may be struggling.
2. Support first-time buyers
Buying a home is a significant life event that can have a major impact on your employees' finances. There's also the added challenge of navigating the complex homebuying process. It's no wonder that moving house is often seen as being one of the most stressful events of a person's life.

As an employer, you can help by offering support that aims to reduce the stress triggered by the upheaval of buying a house. Your Employee Assistance Programme (EAP), for instance, can provide useful wellbeing tools and resources that could help employees make informed financial decisions and feel more in control of their money. This could, in turn, help them reach their goals and alleviate any anxiety they may be experiencing.
If your employees are members of a Standard Life pension scheme, they can also get access to Homebuyer Hub, an innovative tool that supports them on their home-buying journey. Through Homebuyer Hub, employees can access tailored guidance, bitesize content, and personalised nudges at every step of the process.

3. Provide budgeting tools
Our Retirement Voice 2022 research showed that people are tightening their budgets in response to the cost of living crisis, with almost half (49%) saying they're cutting back on everyday spending.
Not only that, the rising cost of living has also led to a series of Bank of England rate rises since December 2021. For employees with mortgages, loans, or credit cards, these rises could further squeeze their budgets and lead to increased financial pressure.
You can support your employees during these times of uncertainty by pointing them towards budgeting tools that help them keep track of their monthly incomings and outgoings, such as Money Mindset. This is an open finance tool – available through the Standard Life app and dashboard – that allows employees to monitor their spending, set up their own budgets, and get insights on where their money is going.
4. Help employees find lost pensions
It can be difficult to keep track of your pension pots, especially if you've had a few jobs over the years. This can rear its head for employees who are preparing for retirement or looking to get their pension savings in order.
You can help employees find lost pensions by guiding them towards resources that will help track them down. The government's pension tracing service is a good place to start, and allows employees to locate old or lost pensions by entering a few basic details.
Standard Life pension scheme members can also access the Pension Finder tool through our app. This connects to employees' LinkedIn profiles to scan their employment history, and searches the government's pension tracing service automatically to find old or lost pensions.
With research showing that there is over £19 billion in lost or forgotten pension pots, it's definitely worthwhile for your employees to check if they have any old pots floating around. If they do, employees may want to consider combining their pension pots into a single plan. Doing so could make it simpler to manage and track their savings.
For more insights on financial wellbeing, including resources on how you can help support your employees, visit our Financial Wellbeing hub and read our articles.