An award-winning Master Trust from Standard Life
Your business doesn't exist to run pension schemes, does it? But with auto-enrolment, pension freedoms, responsible investment commitments and ever-increasing regulation, we know it can be a significant burden.
Considering a Master Trust is potentially one way to reduce the burden. Because whilst your business doesn't exist to run pension schemes, ours does.
Contact us to find out more: workplacenewbusiness@standardlife.com (please don't send sensitive information by email)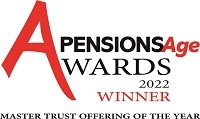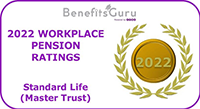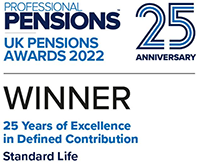 The benefits of Standard Life's Master Trust
We make it really easy to get started
From the get go, we'll work with you to pinpoint your needs and meticulously plan the transition from your previous scheme.
You'll have named contacts to help get the groundwork in place: getting payroll ready, sorting out training and everything else needed to configure your scheme and get it all set up and running smoothly for you.
Exceptional administration for you and your members
We'll set you up with a dedicated, secure online platform, making it easy to manage your scheme.
We are proud of the support we provide members. 90% of telephony experiences and 94% of digital interactions were rated as 'good' or 'excellent' by members in August 2022. And with our award-winning Helping Hand programme helping ensure we wrap the right support around vulnerable members you can rest assured members are guided and supported every step of the way.
A truly personalised experience for members
When your employees become Master Trust scheme members they'll be supported from the minute they join, to and through retirement. From our 'always on' member communications, personalised online experience and our highly-rated app where they can view and manage their pension plan, to full access to our UK telephone team and secure messaging services, your members will be supported in a way that suits them.
Client analytics transforming scheme governance
You will have access to powerful insights through our online Client Analytics tool. With sophisticated filtering and benchmarking you can see how members are engaging with their pension plan and compare with others in your industry. And with the incorporation of the PLSA's Retirement Living Standards it helps answer the ultimate question - what standard of retirement are my members on track for?
Flexible, market-leading retirement solutions built in
For your members, making good retirement choices isn't something to be taken lightly. With a Standard Life Master Trust, your members can take advantage of pension freedoms, by accessing their pension savings directly within their workplace scheme.
Our in-scheme drawdown solution allows members to access their benefits within the same plan. They can continue to make pension contributions if they want to keep working and still have the advantage of retaining their existing scheme terms. And most importantly, they also have the continued reassurance of Trustee oversight of their plan.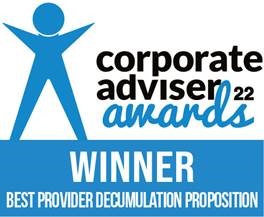 What our clients say
"The level of knowledge and ability within the implementation team is incredible, and is certainly what enabled the set-up to be done so efficiently and professionally."
(Existing employer)
"We have a complex scheme with multiple companies and payrolls - Standard Life have always worked with us to deliver great service and support."
(Existing employer)
"The support that is on hand by the team throughout the process to provide expert advice and guidance is some of the best I have ever received when setting up any new initiative within the company, and I felt that everything had been thought through and there were never any surprises throughout the process."
(Existing employer)