How to help employees manage their housing costs during times of change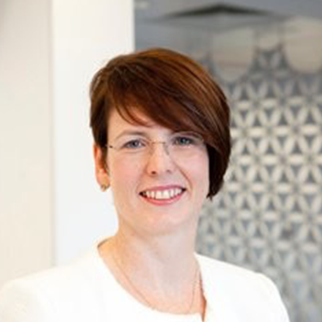 Gail Izat
September 27, 2023
3 mins read
It's not easy managing housing costs when economic factors – such as inflation and interest rates – keep changing. For employees who are renting, wanting to get on the property ladder, or looking to remortgage, the latest update from the Bank of England could continue to pinch their pockets. Here's how employers could help ease the pressure.
The Bank of England has announced it's holding the base rate at 5.25%. This means the cost of borrowing is likely to stay high, which is bad news for homeowners and house buyers. As it stands, the current average two-year fixed-rate mortgage is over 6%; in early 2021, the average was below 3%.
Those who rent their home are also feeling the strain. Higher mortgage rates mean some landlords are having to pass on the extra cost to renters. Couple that with a shortage of available properties, and the average annual rent has increased by 5.3% – the highest level on record.
For many, it's difficult enough to make ends meet during the ongoing cost of living crisis. Inflation may have fallen slightly in the last couple of months, but the cost of everyday essentials like milk, bread and cereals remains high. Having to grapple with high housing costs that are constantly in flux could be the final straw.
Employees are feeling financially and emotionally squeezed
Naturally, this upheaval will be having an effect on how people are feeling about their financial situation. Poor financial wellbeing can have a significant impact on mental health, which can then lead to wider wellbeing issues and problems at work.

In fact, research by the CIPD shows that almost a third (29%) of employees say cost-of-living-related worries have affected their productivity. At a broader scale, employee absence as a result of financial distress is costing large organisations an average of £323,390 a year.
Thankfully, the vast majority of employers are ready to step in and support their staff. In our annual employer survey, 9 in 10 told us their employees' financial wellbeing is important to them.
As an employer, you may be wondering what you can do to help. Indeed, the uncertainty of housing costs is likely to affect the best part of your entire workforce. This, as we know, could have a knock-on effect on your business.
There's no time like the present to support your employees and help reduce the impact of ever-changing housing costs. Here are some ideas to help you get started.
Top tips to help employees manage their housing costs
Help employees understand their finances
Start with the basics by helping employees get to grips with their day-to-day finances.

A good first step is to signpost people to information and resources that are easy to digest. You might have something like this already as part of your employee assistance programme (EAP). If so, be sure to promote these regularly across your workforce. Impartial guidance services like Money Helper and the Money and Pensions Service are also full of useful information.
If you have a workplace pension scheme with Standard Life, your employees can also get access to our digital platform, Money Mindset. This provides employees with bitesize content, tips, and videos that can help them make sense of their money.
Demystify the homebuying process
It's no secret that the homebuying process is complicated. From knowing how much to save for a deposit to choosing the best mortgage deal, getting a foot on the housing ladder is no walk in the park.
You can help by signposting employees to resources that help simplify the homebuying process, such as Standard Life's Homebuyer Hub. This gives first-time buyers a helping hand on their journey to buying their first home, including how to create a savings plan, help finding the right accounts, and how to apply for a mortgage.
Don't forget to point employees to external support too, such as government schemes that provide financial help towards buying a home.
Give renters a leg up
Renters are often faced with the double whammy of wanting to save for their home whilst needing to pay their monthly rent.
You can support employees by pointing them towards resources that help them budget effectively. Services like Money Helper provide free tools and guidance that can help people plan their household spending.
Employees with access to Money Mindset can also use our Budget Planner tool, at no additional cost. This allows them to create budgets, set savings goals, and track progress in real time.
Also part of Money Mindset is our Rent Recognition tool. This works by identifying and reporting employees' rent payments to credit reference agencies – which could help improve their credit score and give them a leg up on the property ladder when the time is right for them.
Give employees a clearer view of their money
These days, technology is making it much easier for people to get a better understanding of where their money's going.
Money Mindset, for instance, uses open finance technology to connect bank accounts, savings, credit cards, pensions, and more into one place. This allows employees to see their whole financial world in real time.
Having a holistic view of their monthly incomings and outgoings could help employees unlock opportunities for optimising their spending and saving, helping them feel more in control of their money. For example, if they spot any leftover money in their account at the end of the month, they could put this away into a rainy day fund to help them cover any unexpected housing costs in future.

For more information on financial wellbeing, including resources on how you can help support your employees, take a look at our Financial Wellbeing hub and read our articles.