How financial uncertainty is affecting people's mental health: survey results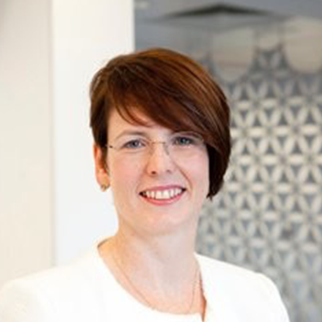 Gail Izat
October 17, 2023
3 mins read
A quarter of people say they've lost sleep as a result of financial pressures. A similar number believe it's affected their mental health.
Rising inflation, energy prices, economic uncertainty, and rising interest rates are the main causes of this worry.
These findings are from our Retirement Voice 2023 report, where we surveyed the views of more than 6,000 people in the UK from all walks of life1.
Watch Gail's take on Retirement Voice 2023
There is some comforting news, however. The UK's financial mood appears to be no worse than it was before the mini-budget in September 2022. In some cases, people may be feeling a bit better than a year ago.
This is despite the fact that since then we've seen sustained high inflation and the highest interest rates since 2008.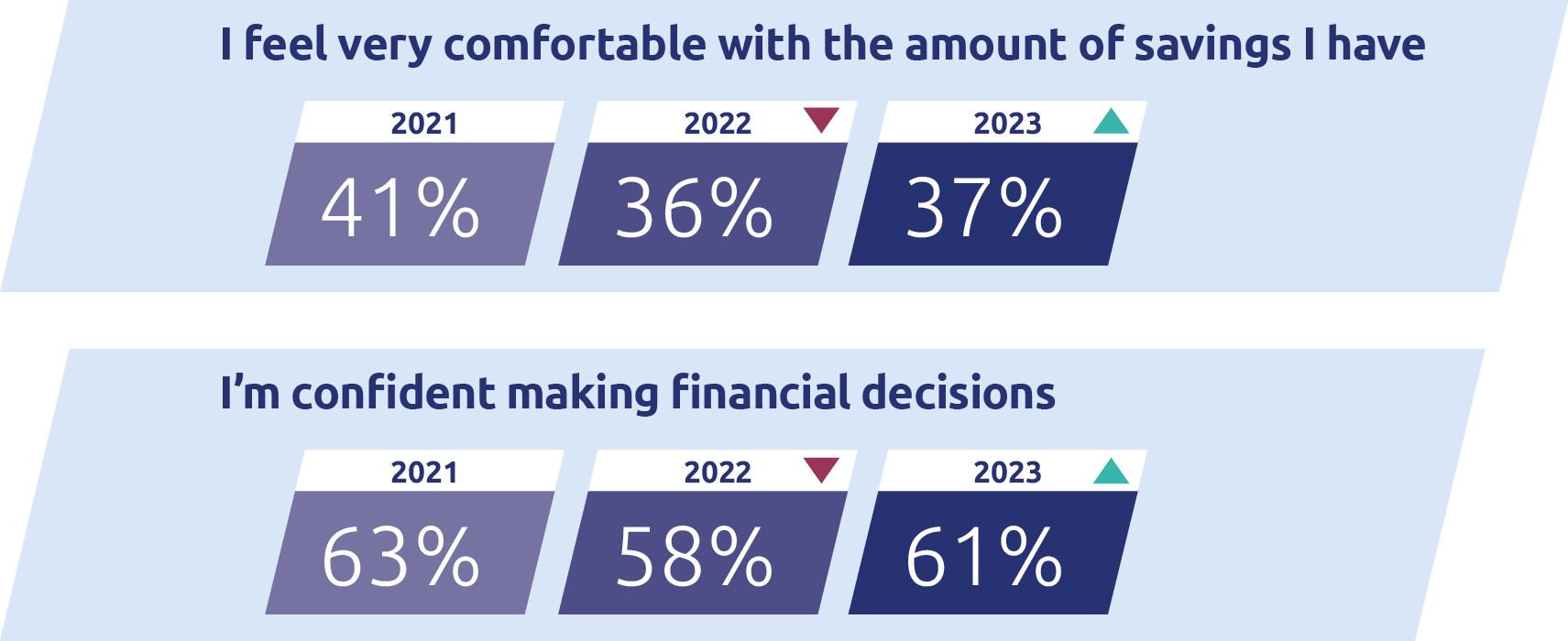 That said, the nation is more receptive to taking on debt than in 2022, despite the cost of credit generally being more expensive. And many people are still suffering as a result of financial pressures.
In particular, Gen X and Britain's mixed-race population both feel less positive than last year.
In fact, Gen Xers consistently feel the least positive about their financial situation. And they're the only generation to have felt less positive every year since 2021.
Financial pressures
For around half of the UK population (54%), the cost-of-living crisis has significantly affected how they feel about their money.
And dealing with these financial issues is affecting many people's wellbeing. Younger generations – 73% Gen Zers, and 65% of Millennials – are most likely to say that they've suffered from an emotional or health issue as a result of managing their finances.
This compares with half of Gen Xers (52%) and less than a third of Baby Boomers+ (29%).
Women are also paying a higher price for the economic uncertainty. Almost half of women (47%) feel worried, anxious, stressed or overwhelmed, compared to a third (33%) of men.
Women are also far more inclined to feel cautious with their money, and to cut back on their spending.
Lacking support
While many people admit to suffering from mental and emotional problems as a result of financial issues or planning for their retirement, most people (62%) haven't looked for support.
And, sadly, some groups who are among the most likely to find things difficult are also among the least likely to look for support.
Baby Boomers and Gen Xers are far less likely to look for help than Millennials or Generation Zers. Women are also less likely to get support than men (26% vs. 36%).
Planning for retirement
While our report identifies cause for concern, it also points to opportunities for employers to support their workforce when they need it most.
For example, our survey indicates that financial planning leads to better financial outcomes. People who plan feel less stressed about the economic climate and are more confident making financial decisions.
Here, employers are well placed to make a big difference, by providing access to financial education throughout people's careers. By doing so, together we can reach and support those people who are struggling the most.
Get the full report
To dive deeper into our research, download our Retirement Voice 2023 report.
1Between July and September 2023, Standard Life commissioned an independent study that sought to understand consumer attitudes to pensions and retirement plans. The study questioned a total of 6,350 UK adults, with the data weighted to give a nationally representative sample by age, gender, region and working status. The research sample included UK adults aged 18–80 and covered a range by income, savings, region, gender, ethnicity, and other key attributes.