Generation Z: what they really think about long-term saving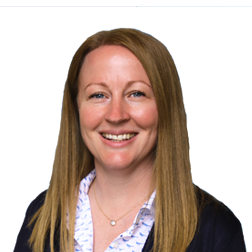 Donna Walsh
February 01, 2022
3 mins read
Gen Zers - those born between 1997 and 2012 - are increasingly making their presence known in the workplace1. Their habits, values and aspirations therefore need to be increasingly considered by employers.
They were also the first generation to have been automatically enrolled into a workplace pension from the start of their working lives.
So what are their attitudes to their finances, long-savings and retirement?
A caring and responsible core
There is a caring and responsible core to the financial attitudes of Gen Z. For example, 53% of Gen Zers say they feel their investments should be invested sustainably - more than for any previous generation.
These findings are from Standard Life's Consumer Attitudes Report, Bringing retirement into focus: 2021, which surveyed around 5,000 people in the UK in August 20212.
Gen Zers also show a strong sense of responsibility for helping others. More Gen Zers want to leave an inheritance, care for elders and provide financial support for parents than members of all three previous generations.
This often extends to an expectation that their financial commitments towards others will last well into their own retirement. A quarter of Gen Zers say they expect to be paying for long-term care for a loved one in retirement. The same number also expects to be helping their parents/in-laws financially.
It could be that this expectation is influenced by witnessing the experience of their Generation X or Baby Boomer parents amid the growing pressures on the social care system3. The COVID-19 pandemic is also likely to have had an impact.
Feeling uncomfortable?
Gen Zers (along with millennials) are more uncomfortable talking about money with friends and family than older generations.
They also typically feel most uncomfortable talking about many aspects of retirement. More than a quarter of Gen Zers, for example, say they feel uncomfortable talking about their own death, feeling lonely or isolated, or a loved one's illness.
Across all generations, Gen Zers are most likely to associate retirement with boredom, loneliness and a loss of self-identity.
Many more Gen Zers (and millennials) also expect to still be paying for a mortgage during retirement than older generations.
Confidence but some concerns
When it comes to levels of financial engagement and confidence among Gen Zers, it's a mixed picture. More than half say they are comfortable they understand financial products, which is similar to the previous two generations.
However, Gen Zers feel least confident making financial decisions: 53% of Gen Zers say they are confident making financial decisions, compared to 63% overall.
Meanwhile, 29% of Gen Zers claim to have done "a great deal of planning or thinking" about how much money they will need to live on in retirement. These figures are greater than for millennials or Gen Xers (those aged 41–56).
The results need further examination, but they raise the question of whether different generations conceptualise "financial planning" in very different ways. Previous research conducted by Phoenix Group indicated, for example, that young people look in different places for financial advice – with far greater utilisation of social media.
Conversely, more Gen Zers (49%) say they prefer to live for today than plan for tomorrow than any other generation.
Gen Zers are also worried about spending too much now in case they run out of money in the future than those aged over 50. In fact, Gen Z women are more worried about spending too much money than any other group surveyed (64% compared to an overall average of 54%).
It's got to be personal
There are a lot of positives shining through from this young generation, but the diverse range of views it holds means we will need to work hard to better understand and support it.
We can see clearly that age, wealth, gender and many other factors will impact everything from financial confidence and aspirations, to when people expect to retire and how much they enjoy it when they get there. We must respect these differences and accept that a one-size-fits all approach won't work.
Our findings show that Gen Zers may expect and need to engage differently with their life savings. But there's a willingness to plan for the future that can be encouraged using the right tools and support, delivered across multiple channels. We must work harder and more deliberately to ensure that what we offer feels as personal and relevant as possible.
Supporting employees wider savings offering
As part of our wider financial wellness strategy, we have introduced an open finance platform for employers and their members: Money Mindset.
This helps employers to engage members through all life stages, particularly those with conflicting financial priorities. For example, it can help younger members to balance their everyday financial needs with longer-term financial goals, such as saving for a house, repaying student debt or supporting a family.
Meanwhile, our Homebuyer Hub aims to provide information and support to help people to save to purchase their first home. It coaches members to the purchase of their first home through behavioural economics based-nudges and suggested next steps. The tools and educational content are driven by the member's own circumstances, giving them a clear overview of their progress in relation to their home savings goals.
1 Although Gen Z is typically defined as people born between 1997 and 2012, we only surveyed adults, so our Gen Z respondents were all born between 1997 and 2003 - that is, aged 18–24.
2 In August 2021, Standard Life commissioned an independent online survey of nearly 5,000 people from around the UK. We supplemented this with focus groups to explore issues coming out of the survey in more depth. The research looked to cover a broadly representative sample of UK adults aged 18 to 80-plus, covering a range by income, savings, region, gender, ethnicity and other key attributes.
3 Definitions of terms used: Generation Z (Gen Zers): people born between 1997 and 2012. Millennials: people born between 1981 and 1996. Generation X: people born between 1965 and 1980. Baby Boomers: people born between 1946 and 1964.