How the PLSA's retirement living standards can help retirement planning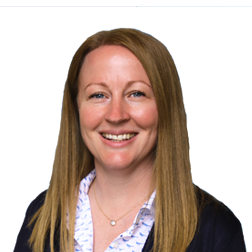 Donna Walsh
February 01, 2022
3 mins read
More of us are saving into a workplace pension than ever before. We now have more information, more choice and more responsibility for our retirement savings.
Yet many of us are still not sure how much money we need to save, in order to have the lifestyle in retirement that we desire.
A question commonly asked by people when discussing retirement is, "How much will I need?"
This uncertainty is one of the main blockers to effective planning - and it's widespread.
In fact, almost three-quarters (73%) of people say they're doing little or no planning to understand the amount of money they'll need to live on in retirement, according to Standard Life's Consumer Attitudes Report, Bringing retirement into focus: 20211.
A perfect answer to this question is unfortunately not possible. But the more accurately we can quantify how much money we will need in retirement, the more effectively we can plan and save.
The Pensions and Lifetime Savings Association's Retirement Living Standards hope to address this uncertainty.
The Retirement Living Standards (Standards) allow people to understand their projected pension income in the context of what they'll likely need to spend for the lifestyle they want in retirement.
The Standards will benefit employers when trying to help their employees to save and plan more for retirement by:
Bringing a set of independent and robust Standards based on independent research to use in communications and tools
Helping to make retirement saving tangible and realistic, so you can encourage savers to engage with their pensions
Giving savers more confidence about what their savings might buy them in retirement, leading to easier engagement with their savings
Picturing your retirement
The Standards, based on independent research by Loughborough University, are designed to help people picture the lifestyle they want when they retire and understand what it might cost.
The Standards are pitched at three different levels - minimum, moderate and comfortable - and include a series of examples, which show what kind of living standard different people could have in retirement depending on their salaries, household and savings.
For many people their private and state pensions (full state pension for 2021-22 is £9,339 per year), and other savings could go a long way towards these costs.
Roughly speaking, a single person will need about £11,000 a year to achieve the minimum living standard, £21,000 a year for moderate, and £34,000 a year for comfortable. For couples, it's £17,000-£31,000-£50,000.
The research was carried out in 2021 and included an exploration of the impact of COVID-19 on retirement expectations.
However, it is important to note key potential cost factors that not are included in the standards, including: housing; social care; where you live; and dependents.
The Standards are not intended as an end point when it comes to retirement planning. Everyone's financial circumstances are different. Ideally people will use them as rules of thumb with which to develop their own personal targets.
How we can help
Standard Life was an early adopter and advocate of the Standards. To ensure we truly embed them, they are now a design principle within Standard Life. This means we look to incorporate the Standards across multiple customer touchpoints.
For example, our new retirement income tool incorporates the Standards so that customers can see how their income translates into a future lifestyle and what they can do potentially to move between the lifestyle levels.
The tool also encourages more customers to explore follow-up actions (for example, consolidate, increase payments or book a retirement webinar), based on what we know about them and how they have interacted with the tool.
We have also used the Standards in the design of our new default investment solution. We've considered the Standards for typical members (based on average salary and contributions) and the level of risk that should be taken at different stages to aim to achieve different levels of outcome.
Additionally, we consulted with the PLSA and conducted comprehensive client and adviser testing to incorporate Standards modelling into our Client Analytics tool.
1 In August 2021, Standard Life commissioned an independent online survey of nearly 5,000 people from around the UK. We supplemented this with focus groups to explore issues coming out of the survey in more depth. The research looked to cover a broadly representative sample of UK adults aged 18 to 80-plus, covering a range by income, savings, region, gender, ethnicity and other key attributes.