The midlife phase has become even more important to employees' wellbeing, career and retirement prospects.
For many of us, the nature of work and retirement is changing. People are living longer, doing more jobs over the course of their lives, sometimes wanting to reskill later in life, and approaching retirement differently.
But has every employer caught up with these changing patterns of behaviour?
The desire to stay in meaningful work for longer is already important to many people, and more experienced, older workers offer a wealth of knowledge. Yet sometimes they are overlooked in workplaces for no good reason.
As an employer, one way of responding to this change is by offering employees a Midlife MOT.
Midlife MOTs aim to provide support and information to people in the middle of their working life to help them plan more holistically for their future work, wealth and wellbeing.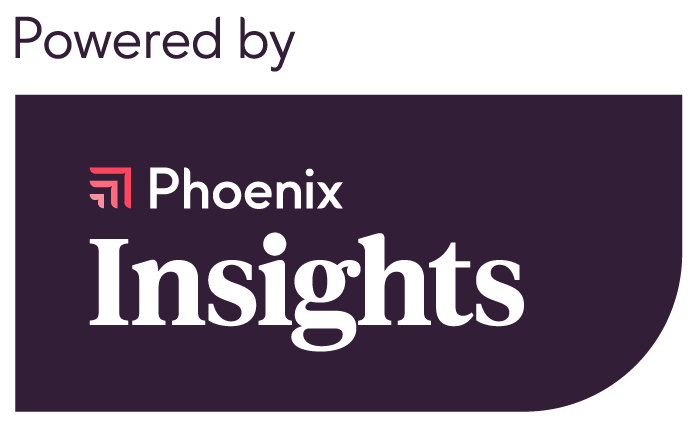 Standard Life is part of Phoenix Group, which launched a Midlife MOT pilot in 2022. To understand the impact of this pilot and Midlife MOTs generally, our in-house think tank, Phoenix Insights, commissioned an evidence scan and evaluation of the pilot.
The insights from this research are summarised below. There is also an Employer guide to developing a Midlife MOT. Fuller analysis can be found in Phoenix Insights' 2023 report, Developing and delivering Midlife MOTs: evidence and insights.
Benefits of running Midlife MOTs
Providing a Midlife MOT can help to reinforce skills, financial security, wellbeing and retirement planning among your workforce.
For the employer, the benefits can include increased retention of experienced staff; increased productivity; reduced recruitment costs; and improved reputation of the organisation as a "good employer".
For employees, the benefits can include improved trust and perception of employer, and better retirement planning.
Workers might also gain a better understanding of job-change opportunities; a heightened ability to negotiate appropriate working conditions; and improved ability to make decisions about their health and wellbeing.
So what might a Midlife MOT look like in practice?
Key features
Midlife MOTs vary greatly depending on the employer and audience. However, the following features are usually found in most of them:
● Participant self-assessment and diagnosis. Employees complete a self-assessment focusing on where they are in relation to either their finances, health, or career (or all three), depending on the MOT's focus.
● Education and information provision. This can come in many forms, but can include targeted seminars, workshops, pamphlets, support documents, educational platforms and digital tools. The content can also vary, but might include lessons on career upskilling, digital and IT literacy, pension planning, will and testament training, and awareness campaigns for health conditions.
● Tailored recommendations and feedback. This might include: (i) segmenting the audience based on pre-screening questions about work, health, and financial context; (ii) considering self-employed people; (iii) offering bespoke, one-on-one sessions designed around an individual's specific needs and concerns.
● Social support and the train-the-trainer model. Social interaction and support is key during MOTs. Midlife MOTs often incorporate 'train-the-trainer' systems, wherein staff champions are taught how to provide support to their colleagues (for example, 'volunteer career coaches'). MOT recipients are often comforted as they realise there are many 'people like me'.
● Service provision. This could include access to employee assistance programmes, external health and fitness providers, or health/fitness classes during lunchtimes.
● Signposting useful resources. This might include providing links and pointers about changing pension arrangements or to resources for mental health support.
● Action planning. Participants identify areas they would like to focus on to help them achieve the goals they came up with during the MOT.
● Embedding MOTs into existing practices. This often includes line management systems.
(For more details on the typical features of Midlife MOTs, see pages 7–8 of the full report).
Barrier to midlife planning
Ultimately, the success of a Midlife MOT will depend on how much time your employees take to prepare for their next career phase or retirement.
For some people this can be very difficult. By understanding these barriers to engagement, however, employers can develop targeted mitigations.
Barriers to midlife planning often include:
Capability

People can feel overwhelmed by the different career and savings options when they try to plan. They might also lack experience and skills related to many of the decisions associated with planning for career, financial and health transitions.

Opportunity

Some people might feel they lack the time to engage with midlife planning, or the financial resources to invest in midlife transitions. For example, they might not have the money to increase pension contributions, or pay for the courses necessary to upskill or the facilities required to change health-related habits.

Motivation

Sometimes people procrastinate on complex decisions and prioritise more immediate financial and career needs. They might also focus less on the benefits associated with career changes (for example, higher salary, new challenges), than the risks and potential losses (for example, the struggle of training, the risk of not finding a new role).
Some people might also be concerned about the state of their financial preparedness or physical health, and therefore avoid disappointing or discomforting information.
(For more details on the common barriers to employees engaging with a Midlife MOT, see pages 6–7 of the full report.)
Optimising engagement
To optimise the chances of successful employee outcomes, the Midlife MOT process should be as "easy", "attractive", "social" and "timely" as possible.
Let's look at these features in practice.
● Make it easy: Emphasise the small amount of time that many MOT-related behaviours take. This could include an MOT action checklist that highlights the amount of time/clicks it takes to complete common tasks, such as changing a default pension contribution.
● Make it attractive: Provide direct incentives for engaging with the Midlife MOT process (for example, offer employees the chance to win an extra day of annual leave, or a free lunch). Also highlight the immediate (and long term) benefit of participating in an MOT (this could include helping individuals to consider their future self).
● Make it social: Provide relatable testimonials about the benefits of the MOT; publicise how many people have already signed up; and develop a buddy scheme to boost engagement.
● Make it timely: Send reminders to encourage attendance and engagement with follow-up actions, and consider the best timing of these (for example, around the New Year or the objective-setting process).
Next steps for employers
As the UK witnesses ageing populations, increasing life expectancies, and rising state pension ages, Midlife MOTs are only likely to become more useful to many employers and their staff.
There is no one way of delivering an MOT. However, for a checklist of what you might wish to consider when looking to deliver such an initiative inside your own organisation, please read: Employer guide to developing a Midlife MOT.
You can also read Phoenix Insights full report on Midlife MOTs, Developing and delivering Midlife MOTs: evidence and insights.
To be one of the first to find out about new Phoenix Insights research and webinars, sign up to the Phoenix Insights Newsletter.