Watch our key insights summary
62% of Generation Zers (<25) say they are happy to spend less on themselves to help their future children and loved ones
Three quarters of people say they're doing little or no thinking about the money they'll need to live on in retirement
Just 57% of women say they are confident making financial decisions, compared to 70% of men and this gap persists among younger generations
Gen Z reveals a confident, caring side
Confidence and caring for others are two strong themes that emerge from our study of Generation Z, but their attitudes reflect the complexities of their diversity too.
Confident but concerned
Nearly a third of adult Gen Zers say they have done a great deal of planning about how much money they'll need for retirement.
But 62% are concerned about spending too much now in case they run out of money in the future.
A caring core
Almost two-thirds (62%) say they are happy to spend less on themselves so they can help children and loved ones in future and a quarter expect to be paying for long-term care for a loved one in retirement.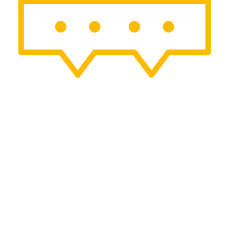 Financial attitudes - caring for others
68%
Caring for elders is very important in my family
62%
I'd be happy to spend less on myself so that I can help my children/ loved ones
53%
I feel that my investments should be invested in sustainable investments
39%
I believe it's the responsibility of adult children to help provide financial support to their parents
The benefits of planning
Planners expect to retire earlier and to be able to fund their retirement for longer - yet three quarters of people say they've done little or no thinking about the money they'll need to live on in retirement.
Planners' great expectations
Those who say they are planning for retirement expect to retire at 66, four years earlier than their non-planner peers.
Planners maintain their money will last for 19 years in retirement, compared to 11 years for non-planners.
Retirement realities
If we look past expectations to the realities of retirement, what impact has planning actually had?
Wealth naturally influences whether people enjoy their retirement or not, but if we compare lower income retirees we find:
More planners (88%) are enjoying their retirement than non-planners (76%) and they are less likely to regret not having saved enough.
Amount of planning done on how much money
will be needed to live on retirement
Gender gap: will it ever close?
Significantly more men say they feel positive about their current financial situation than women. And when it comes to confidence in making financial decisions there's an even bigger gap with 57% of women feeling confident compared to 70% of men.
Tracking generational divides
There are clear gender differences across a range of attitudes to financial planning and retirement, though the differences are generally smaller among younger people.
However, they remain pronounced in some areas including among the youngest female workers:
Women aged under 25 say they are significantly less confident than men when it comes to financial products and decision-making.
Is the gap closing or just delayed?
Our findings pose an important question, is the gender gap really reducing among younger people, or is it simply waiting to widen as they enter their 30s and 40s?
I feel positive about my current financial situation
I'm confident making financial decisions