The fact we are all being asked to do more and more online doesn't have to feel scary and difficult.
We want to make sure our customers get the full benefit of being part of the UK's largest long-term savings and retirement business. To help out, we are developing a series of videos and downloadable guides called our Digital Essentials. We hope these will make doing things online seem a little less overwhelming. We won't be focusing on the topics you might expect from a pensions company. We want to concentrate on the key skills everyone needs to build digital confidence and make the most of the technology that's out there.
Who is this support for?
Maybe you want to improve your own digital skills, or perhaps you're the expert that family and friends turn to for help. We're creating a library of free resources that anyone can access for support and guidance in using digital technology and staying safe online.
The digital essentials guides
Digital skills and understanding
This guide is about introducing how we can help with using computer technology and searching on the internet.
Download guidance material
Getting started
A quick look at the key things you need to know before you get started including devices, browsers and tabs.
Download guidance material
Staying safe and up to date
This guide is about introducing how you can stay safe and secure when you're online.
Download guidance material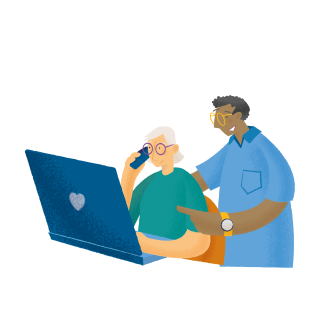 We'd love to hear your feedback
We'd love to hear any suggestions and ideas you think would be useful to others just starting their digital journey, or how we can improve on our existing resources. It's quick and easy to do.
Send feedback